'Total shock': Waikato man's mother accidentally cremated before funeral
Author

Publish Date

Sun, 27 Aug 2023, 9:45AM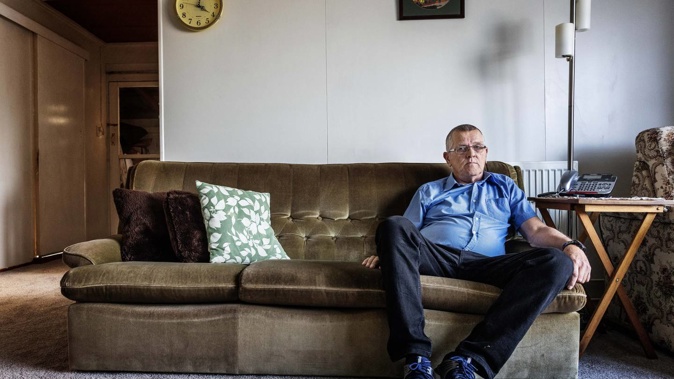 'Total shock': Waikato man's mother accidentally cremated before funeral
Author

Publish Date

Sun, 27 Aug 2023, 9:45AM
"I've f***ed up."
That's how Mike Lewis claims he learned that his mother had been cremated against his wishes at a Waikato funeral home.
Lewis approached Simply Cremations Funeral Services when his 101-year-old mother, Marjorie Annie Lewis, became unwell in April this year.
"I said mum's going to pass away in the next couple of days, I'm sure of it.
 "The arrangements that were made with him were that my son and myself were going to carry my mum from the chapel to the cremator, which was going to be videoed across the UK where she's got 20 grandchildren so they get their closure as well."
After his mother died on a Tuesday, Lewis was surprised by the post-mortem examination results he received the next day.
Lewis rang the funeral services to let them know he now wanted to organise another post-mortem examination before the funeral and cremation.
"I rang the undertaker at five to nine in the morning and said I want to get an independent post-mortem done. I'm looking for a private pathologist, and he agreed to [help] look for me too.
 "And then three o'clock in the afternoon, I get a phone call [from the undertaker who said,] 'I f***ed up... I burned the evidence. I cremated your mother today by mistake.'
"I was in total shock, I could barely speak."
Te Awamutu man Mike Lewis was stunned to learn his mother was cremated against his wishes. Photo / Mike Scott
Documents seen by the Herald on Sunday show that Simply Funerals accept they "made an error in cremating Mrs Lewis' body" due to a "lack of communication" and it was a "genuine mistake".
One staff member was given a written warning and demoted.
A spokesperson for Simply Funerals said Lewis instructed and paid them to do the "direct cremation" of his mother in May.
"On the morning of her cremation, Mr Lewis contacted one of our funeral directors to ask for it to be delayed. Unfortunately, that information was not relayed in time to the crematorium.
The spokesperson said Lewis was offered a refund for the price of the cremation, which he has not accepted, alongside an "unreserved apology",
The business claims that the Lewis family has not suffered any monetary loss from the accidental cremation of his mother, so he isn't entitled to further compensation.
Lewis says he hasn't worked since April because of the impact the incident has had on his life.
"There are more severe penalties for running into someone's car than there are for destroying a family [funeral], their loved one and their dignity."
Lewis said he feels like the company gave him the bare minimum apology and now just wants him to go away.
"The whole thing is absolutely disgusting."
When Lewis went to make a complaint to the Funeral Directors Association of NZ, he found out the business was no longer a part of the organisation despite advertising it on their website.
Funeral Directors Association CE Gillian Boyes confirmed Simply Funerals Waikato resigned from membership on June 30.
"While they have removed our logo from their core website we were alerted to the fact some of the sub-sites still have the logo on them and we have asked them to remove these with urgency.
"Unfortunately, people using a non-Funeral Directors Association member firm don't have any formal protection or complaints avenue as the industry is not regulated in New Zealand."
Boyes said accidental cremations were very rare in New Zealand but, as with any industry, sometimes mistakes happen.
Mike Lewis's mother, Marjorie Annie Lewis, on her 101st birthday. Photo / Supplied.
It has also had a big impact on Lewis' son, who was partially raised by Lewis' mother.
"For my mother to end that way, it's just tragic."
He sayshe doesn't even know if he can trust that it's actually his mother's ashes in the urn he was given.
Lewis said his efforts to get a lawyer's support to rectify the situation have resulted in him being told that there is no real case in New Zealand law for what happened.
"The issue I have is that since this event I have discovered there is no regulatory body for the funeral industry and they do not carry public liability insurance.
"Basically, they can do whatever they wish with your loved one and there is little you can do
Jaime Lyth is an Auckland-based reporter who covers crime. She joined the Herald in 2021 and has previously reported for the Northern Advocate.
Take your Radio, Podcasts and Music with you