Vital healthcare helpline workers strike for second time in a month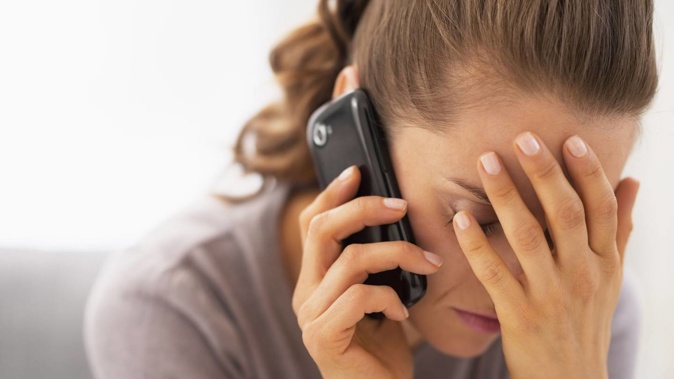 Vital healthcare helpline workers strike for second time in a month
By Ruth Hill of RNZ
Telehealth workers have been on a 24-hour strike over pay rates - their second in a month.
On Friday, union members voted to reject the latest pay offer from their employer.
New Zealand Telehealth Services/ Whakarongorau Aotearoa - which runs Healthline, GP after hours services, the poisons centre, mental health crisis support, and other critical help lines - said it wanted to pay them more, but needed more Government funding.
With GP appointments in short supply and emergency departments overflowing, people needing urgent health advice are increasingly being told to ring a helpline.
In the year to June, 2.2 million calls were made to more than 35 helplines run by Whakarongorau Aotearoa.
Mental health response nurse and PSA delegate Jayne McQuarrie said many of her colleagues were quitting because of low pay.
"You're not able to live properly on the wages paid, there are high levels of sickness, with rosters difficult to fill, shifts are often left short-staffed, increasing the stress on the staff on duty.
 "With all this going on, you have increased wait times and a higher number of abandoned calls.
"There's not a lot of down-time in telehealth - often you're doing back-to-back calls, and you're dealing with increased acuity [more serious cases]. You're essentially the frontline for the frontline staff," McQuarrie said.
In the year to June, 2.2 million calls were made to more than 35 helplines run by Whakarongorau Aotearoa. Photo / File
Healthline wait 'bizarre' but staff 'amazing'
A Kāpiti Coast resident was isolating at home with Covid-19 a few weeks ago when her face went numb and she started losing feeling down one side of her body.
Fearing she was having a stroke, she decided to call Healthline.
"There was a message that said it would be a 60-minute wait time and I was like 99th in the queue or something, and then there were four lovely songs on rotation while I was waiting.
"But then it kept switching around: 'Your wait time is 60 minutes', 'Your wait time is 30 minutes, 20 minutes, 10 minutes', then it would go back to 'Your wait time is 60 minutes'.
"It was just bizarre," she said.
The woman, who did not want to be named, waited more than an hour for her call to be answered, by which point the feeling had started to return to her face and arm.
"When I finally got through to someone, they were amazing, and apologised for the wait of course, just really helpful, really thorough, and actually spent the time. She gave me advice on what to do if it kept going, or next steps so I felt reassured."
Nurses Organisation delegate Bruce Tomlinson, who is also a mental health nurse, said the latest offer of a 3.75 per cent pay rise for most workers was not enough to stop the service losing more staff.
"When comparing it with other organisations that have had pay rises recently, like the senior doctors and dentists, they settled for a 7 per cent pay rise," Tomlinson said.
He was not convinced by management's claim that it could not afford more.
It was particularly galling that Whakarongorau returned a surplus of about $7 million in the 2021 to 2022 financial year, he said.
"It just seems very implausible to me when they've been paid out quite well.
"So government money has gone to this private organisation to pay for these services - they've profited from it, but they haven't invested back in their staff," Tomlinson said.
Whakarongorau chief executive Anna Campbell said as a social enterprise, all surpluses were "reinvested".
The $7m surplus was spent on upgrading IT and call management systems, developing new programmes, and staff training.
The organisation aimed to pay staff as much as possible and its updated offer reflected that - but it needed more funding to give them "pay parity" with hospital-based nurses, Campbell said.
"This is why Whakarongorau has joined with 11 other primary, community care, and telehealth organisations to lobby government regarding pay parity for our telehealth nurses.
"It is unfair that telehealth nurses are paid less than Te Whatu Ora-employed nurses and healthcare workers.
 "While the recent historic pay equity settlement for Te Whatu Ora nurses and healthcare workers is great, it has created a stark pay gap with those working in primary and community care and telehealth," she said.
Most helplines were available during the strike but with reduced staffing, and priority had been given to services that supported people in immediate danger, she said.
Te Whatu Ora, which funds the service - along with the Ministry of Social Development, ACC and Corrections - said it worked with Whakarongorau to minimise the impact of the strike on patients.
Extra staff were rostered on in emergency departments and in regions where Whakarongorau provided mental health crisis triage services on its behalf.
No date has yet been set for further talks.
- RNZ
Take your Radio, Podcasts and Music with you