Union wins big victory over Talleys
Author

Section

Publish Date

Friday, 12 February 2016, 11:58a.m.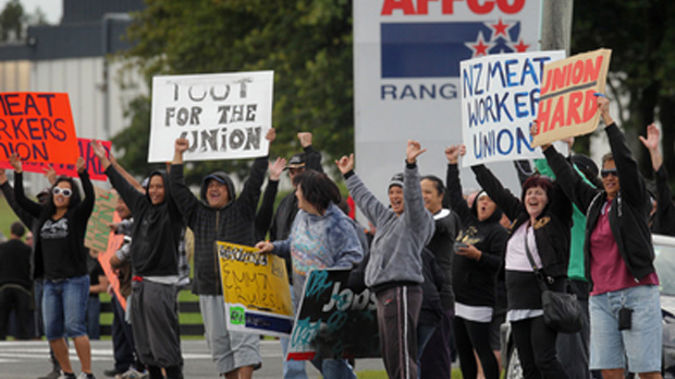 The Meat Workers Union claim that after five months of suffering for AFFCO Talleys workers, justice has finally been served.
The Employment Court has found the company breached the Employment Act by employing replacement workers in Wairoa during a lockout dispute.
Spokeswoman Darien Fenton said they also consigned Wairoa union members to the less-desirable night shift, despite previous shifts and employment agreements.
She said it's been a shocking saga but they are thrilled the decision found the company behaved unlawfully.
"It was a very strong judgement, saying they've broken the rules, breached good faith, and they've broken these worker's agreements."
She said Talleys have been directed to put workers back on what they would have been were employed on, had it not been for the company's misconduct.
Staff should be back at work within the next two weeks.