St John refutes claims medics are being replaced by volunteers
Author

Publish Date

Tue, 20 Dec 2016, 12:35pm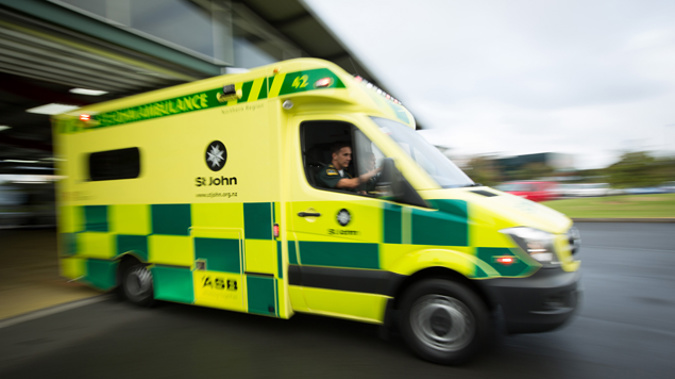 St John refutes claims medics are being replaced by volunteers
Author

Publish Date

Tue, 20 Dec 2016, 12:35pm
A union for ambulance staff is claiming un-skilled volunteers are replacing medical professionals but St John says that's not the case.
First Union says its 1000-strong ambulance staff members will continue to refuse working summer events until February 6.
It's the third time staff have taken action over the number of hours worked, and pay disputes.
In response the union alleges St John has upped its demand on volunteers - volunteers who are not paramedics.
First Union's Jared Abbott said collective agreements St John is proposing to settle with some unions, including theirs has a clause that takes away the current regulation on the use of volunteers to cover frontline positions.
He said it threatens public safety because it will mean St John will be providing less paramedics, and more volunteers into a pool of medical personnel that's already stretched to the limits with a lack of skills.
He said it's already putting people's lives in danger: "We're constantly getting reports from our members who're turning up to scenes too late who could have saved lives, and they're not able to because the skill-base is so far stretched now that it's critical."
"The difference between having a paramedic arrive in 10 minutes as opposed to 20 minutes is the difference between life or death."
With regards to summer events he said the union is warning organisers to check they have the right amount of paramedics.
Mr Abbott said organisers might not be getting what they're paying for from St John, and should start asking questions.
"We do encourage event organisers to specifically ask St John, and if they're not getting that paramedic that they asked for then they should possibly look for other providers to ensure their event is safe."
He said event organisers have plenty of time to ensure they have secured paramedics at events so ultimately the responsibility of safety rests on their shoulders.
Meanwhile St John says the ban won't affect any events it's scheduled to cover as a majority of staff at these events are non-union.
It strongly disputes the claims of an over-dependence on volunteers, and an understaffing of ambulance officers causing fatalities.
In a statement it said event organisers can be confident they will receive the same highly skilled service from St John during the industrial action as at any other time.
St John director of clinical operations Norma Lane said only about 5 percent of staff who work at events are full-time staff doing overtime shifts, the 95 percent are paid casual staff, volunteers and non-unionised staff.
"Volunteers who work on emergency ambulances must also meet the same rigorous standards as paid staff, whether they are intensive care paramedics, paramedics, emergency medical technicians, emergency medical assistants or first responders."
Ms Lane said all St John staff, volunteers or not have the adequate skills required to do their jobs.
"We strongly reject First Union's dangerous claim that our medical personnel have a lack of necessary skills."
Ms Lane said the claim that lives are in danger as a result of the First Union strike is also incorrect.
"We recently reported our best ever response times to the most life-threatening incidents."
She said in the past year, the out-of-hospital cardiac arrest survival rates of St John patients improved from 15 percent to 16 percent, a better clinical result than most international providers.
"Our paid ambulance staff (many of whom are First Union members) are in fact highly skilled professionals who deliver an outstanding service to the community."
She said New Zealanders can be assured St John provides a high quality emergency ambulance service, despite increased demand and rising costs.
She said First Union is seeking a two percent pay rise, which is not affordable for St John, which is offering a 1.25 percent rise, backdated to July 1.