Turnbull's promises "meaningless" without law change
Author

Section

Publish Date

Sunday, 18 October 2015, 5:19a.m.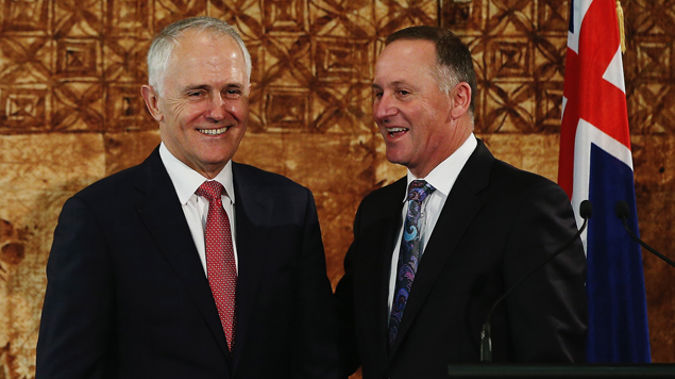 Promises made by Malcolm Turnbull are being labelled meaningless, without the backing of a law change.
Turnbull has told media the visa appeals process for New Zealanders in Australian detention centres will be sped up, and the Immigration Minister will consider people's ties to Australia and the nature of their crime.
But OZ Kiwi chairman Timothy Gassin said if there's no actual law change, his words mean nothing.
"Turnbull has given Key a political 'out', made it look like he's got something when, realistically, I don't think he's got anything at all out of Australia on this."
The Australian Prime Minister said greater consideration will be given to the individual circumstances of Kiwis facing deportation.
But Mr Gassin claims there's no possibility of compassion under the current policy.
"If your visa is cancelled you're immediately put into detention pending deportation. There's no room for consideration of individual circumstances."
Australian Lawyers Alliance spokesman Greg Barns is saying Turnbull's promises represent a direct slap at Immigration Minister Peter Dutton, who has taken a very uncompromising and irrational stance on the issue.
"If Malcolm Turnbull is as good as his word, what will happen is that those New Zealanders who have spent most of their lives in Australia, who have strong family connections in Australia will be able to stay in Australia as they should be."
Acording to Mr Barns, immigration Minister Peter Dutton has basically refused to look at people's personal circumstances.
"Show some compassion, show some concern. Make sure that those New Zealanders who may have committed offences particularly when they were younger but are now older have got strong ties to the Australian community. Get them out of detention, allow them to stay in Australia."
Malcolm Turnbull said New Zealanders who have had visas cancelled can fly back to New Zealand while their appeals are considered - rather than be held in detention centres.
Furthermore, Turnbull's promise to give some New Zealanders Australian student loans is being touted as old news.
Malcolm Turnbull made the announcement at Government House in Auckland yesterday, on his first visit here as Australian Prime Minister.
If legislation is passed, Kiwis who have lived across the Tasman since childhood can access student loans from January.
Timothy Gassin welcomes the move, but said the idea is nothing new.
"This is something that was announced firstly about three years ago. It was agreed by the previous Labour government, by Tony Abbot, and really it's just been sitting there going nowhere for this time."
People who arrived in Australia under the age of 18, and who've lived there more than 10 years, could get student loans from January.