Trout rash a product of 'weather and pollution' say Fish & Game
Author

Publish Date

Sun, 28 Jan 2018, 6:32AM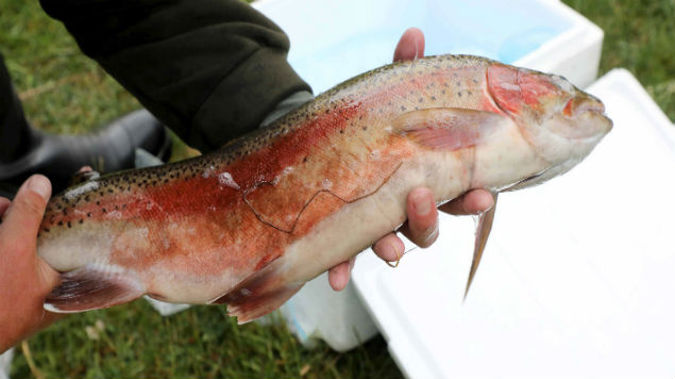 Trout rash a product of 'weather and pollution' say Fish & Game
Author

Publish Date

Sun, 28 Jan 2018, 6:32AM
Fish & Game is warning the likes of the nasty rashes seen on trout in Canterbury High Country lakes is likely to crop up again, unless we clean up our act.
The high country lakes near Arthur's Pass were closed just before Christmas after trout caught there were found to have the rashes over their sides and bellies.
MPI has just given anglers the all-clear to resume fishing in the waterways, after establishing the rashes were not caused by any virus or bacteria.
Fish & Game chief executive Martin Taylor said it's believed to be down to something environmental.
He said the most likely reason is a combination of the hot summer and a declining water quality.
"This is a combination of weather and water quality going down so that is not a good story and it's something that is going to be quite hard to fix."
Taylor said we've had hot summers before, but not when there has been such a high level of pollution from intensive farming.
"There's only one way to fix that and that is to clean up our lakes and our streams and to have higher environmental controls and all sustainable intensive farming."
In the meantime, the lakes have been reopened for trout angling.
Native fish have also been found dead in the lakes.