Toxic black mould, fungus and bacteria growing in leaky Auckland hospital
Author

Publish Date

Thu, 22 Mar 2018, 2:12PM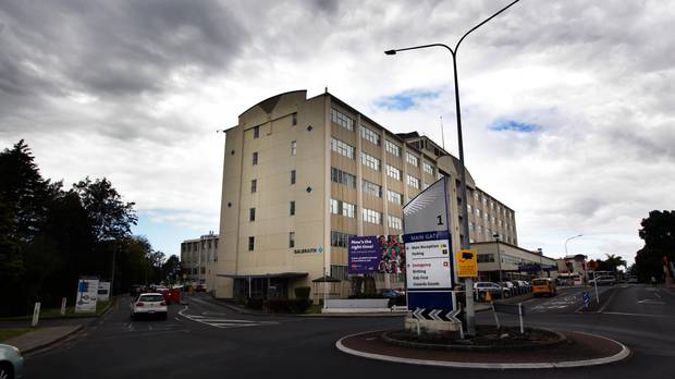 Toxic black mould, fungus and bacteria growing in leaky Auckland hospital
Author

Publish Date

Thu, 22 Mar 2018, 2:12PM
The children's ward and the National Burn Centre are among four buildings at Middlemore Hospital that are leaking and have dangerous mould and bacteria growing in them.
Staff are questioning their safety after information from Middlemore Hospital showed between 2012-2014, the Kidz First building, the Scott Building, the Superclinic complex and the McIndoe Building, which houses the burn centre, were leaking.
Tests revealed toxic black mould (stachybotrys), brown rot, bacterial growth and cladosporium and dematiaceous fungus.
Acting chief executive Gloria Johnson said Counties Manukau Health had been aware that several buildings were affected by weather-tightness for some time.
But expert advice was that as long as the wall spaces were not open to ventilation into the hospital or near an air intake, patient safety would not be compromised by the fungal growth, she said.
Director of population health and strategy Margie Apa agreed, saying, "The safety of patients, staff and visitors is paramount and we have been assured by our infection specialists that the presence of fungal growth presents no safety risk.
"This is because a physical barrier will exist between the remediation work and patient areas and the work area is not open to ventilation or near an air intake, as has been correctly reported."
Work on all the buildings started around 2000 when the building code allowed for construction methods that have now been found to leak.
In the middle of last year the health board commissioned an independent expert appraisal of the buildings, which recommended immediate safety measures and remediation work within five years.
Investigations revealed the cladding on the Scott Building needed to be replaced because the original cladding failed, resulting in water getting into the building and causing damage.
Kidz First and the Superclinic showed significant active fungal and bacterial growth and multiple references to brown rot and stachybotrys. Some remedial work had already been done but it was not comprehensive.
The McIndoe building had less fungal and bacterial growth, but future decay was possible. The report referred to cladosporium, dematiaceous fungus and stachybotrys spores. Extensive remedial work had been done.
New Zealand Nursing Organisation industrial adviser Lesley Harry said the organisation's members were significantly concerned, and representatives had already requested an urgent meeting with the health board about the issue.
"The report paints a very grim picture indeed and we are concerned about the patients and staff that are in the facilities," she said.
She said members would be seeking assurances from the health board that it was prioritising the health of staff and patients.
She said it was not good enough that staff had to hear about such a major issue through the media and expected the district health board would have informed those affected as soon as the magnitude of the problem was realised.
Johnson said Counties Manukau Health issued proceedings against Hawkins Constriction North Island Ltd, which built the buildings, in 2012 but early last year a confidential settlement was reached.