Top chicken companies warned for 'misleading' buyers
Author

Publish Date

Tue, 7 Mar 2017, 11:49am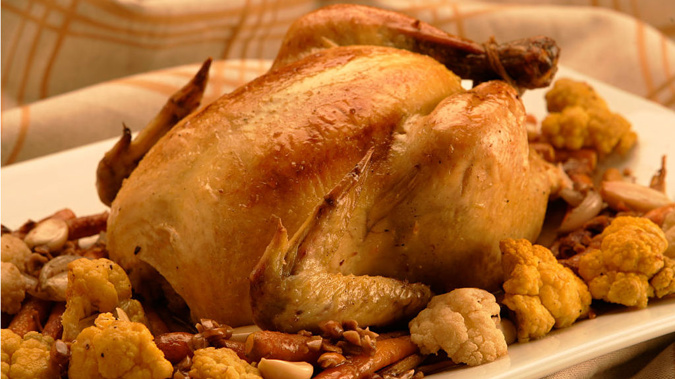 Top chicken companies warned for 'misleading' buyers
Author

Publish Date

Tue, 7 Mar 2017, 11:49am
Two top chicken providers are ruffling feathers after the Commerce Commission decided they were misleading buyers.
Ingham's and Tegal have been warned after including stuffing and marinade in the total weight of their fresh chickens.
Commissioner Anna Rawlings says the issue is a reminder for traders that the information they provide on packaging needs to be accurate.
"In this case they were, in our view, obtaining a misleading representation about the net weight of the product they were buying."
Ingham's and Tegel say they will make changes to packaging to meet the revised standards.
In the example of a size 20 chicken, the commission said its information showed stuffed and marinated chicken had a weight range of 1.9kg to 2.1kg displayed.
However, the weight range of the chicken itself was typically 1.6kg to 1.7kg.
The commission said its investigation paid off with the Poultry Industry Association of New Zealand agreeing to review its relevant labelling standards.
Tegel and Inghams have made changes to its packaging of the stuffed and marinated chickens to align with PIANZ's change in standards.
Packaging will now show the net weight of the chicken including stuffing and marinade rather It will no longer feature a size.