'Plastic free' Countdown stores still offering bags at checkout
Author

Publish Date

Mon, 21 May 2018, 1:47PM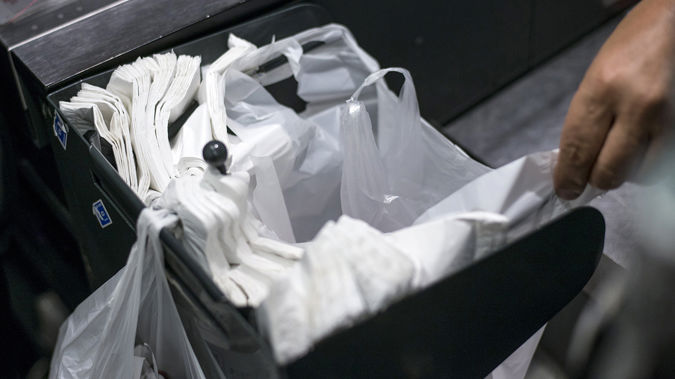 'Plastic free' Countdown stores still offering bags at checkout
Author

Publish Date

Mon, 21 May 2018, 1:47PM
Mostly positive reactions at Countdown Grey Lynn, as the supermarket's ban on single-use plastic bags takes effect.
The store is among ten around the country going plastic bag free, with all 180 plus Countdown shops to follow by the end of the year.
A majority of customers are supportive of the initiative.

One shopper says "it's about time and it should have happened years ago."
However, Countdown is still copping some criticism for continuing to offer customers a plastic option at the checkout.
While the ten stores have banned single-use plastic bags, the option for an alternative 15c plastic bag is still available.
The Grey Lynn Waste Away group's Brigitte Sistig says, while she supports the supermarket chain's initiative, providing any option of plastic is a cop out.
"It really defeats the purpose of going plastic bag free, although the argument is that Countdown is going single-use plastic bag free, this one you can only use 20 times."
The group is stationed outside the store, educating shoppers on inventive, ways to do your part for the environment.
Sistig says they've had a lot of enquiries.