Temperatures top 30C for fourth day running across the country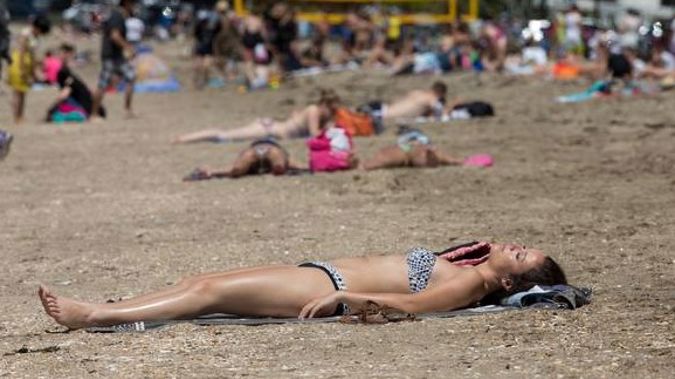 Temperatures top 30C for fourth day running across the country
New Zealand is into its fourth day of sweltering temperatures and there are no signs of the heat wave slowing down.
By midday Wednesday the top spots were Huruni in Canterbury on 31.8C, Masterton on 30.9C and Methven with 30.1C.
Auckland was already up to 27C, slightly down on yesterday's afternoon peak of 30C.
MetService meteorologist Tui McInnes said at this stage, today was at least as hot as yesterday, with the top spots spread around slightly.
Today we are keeping a close eye on places like Blenheim, Canterbury and central Otago.
"Generally anywhere inland and sheltered, so there is no sea breeze to cool the temperature."
The hottest spot in the country yesterday was Kawerau in the Bay of Plenty, which peaked at 34.3C at about 4pm in the afternoon.
In Wellington, a 90-year-old temperature record was broken. For about 10 minutes, the suburb of Kelburn rose to 30.3C - the highest since records began there in 1927.
On the roads around Taupō, road surface temperatures hit 60C - hot enough to fry an egg, said MetService.
While this week's heat wave had produced official temperatures in the mid 30s, it had not yet come close to the all-time temperature record of 42.4C in February 1974, in Rangiora.