Teenager appears in court over Rothesay Bay crash
Author

Section

Publish Date

Thursday, 28 June 2018, 11:15a.m.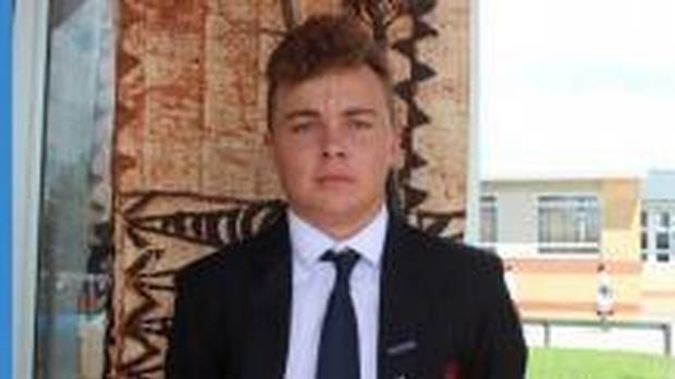 A teenager has appeared in court charged in relation to the Rothesay Bay crash that killed Robbie Cederwall, 17.
Shortly after midnight on Saturday a Toyota Hilux, with a number of people in the vehicle and on the tray, was reportedly doing doughnuts on the beach before it rolled.
Police said the vehicle was righted and the driver fled the scene.
Robbie was seriously injured in the crash and died in hospital on Tuesday.
Today an 18-year-old appeared in the North Shore District Court.
He is facing a charge of dangerous driving causing injury to a youth, believed to be a passenger in the Hilux.
Police have not charged the 18-year-old in relation to Robbie's death at this stage - but say further action is likely.
He appeared this morning before Judge Pippa Sinclair and was supported in court by family and friends.
Defence lawyer Steve Cullen sought a remand without plea and interim name suppression.
He said he wanted time to "crystallise the charges and ascertain responsibility".
He said the alleged offender was close to the other people involved in the crash.
Cullen said it was a "very vulnerable situation" and there were "a lot of people involved".
Police supported the bid for suppression saying the investigation into the fatal crash was ongoing and the accused was "very young".
Judge Sinclair said publicity could "compromise" the situation and naming the alleged driver was not in the best interests of the victims or the school some of the young people involved in the crash attended.
She said the accused had never appeared in court before and his fair trial rights could be compromised if his name and image were published.
He was remanded on bail until his next appearance on July 18.
Bail conditions include not consuming alcohol or have any contact with the other alleged victims, including the Cederwall family.
A total of seven people were injured in the crash.
At the weekend Waitematā East Area Commander Inspector Sundip Patel said alcohol was a factor.
"This group has made some bad decisions, which have been irresponsible and reckless, and as result seven people have been injured, one very seriously," he said.
"I cannot emphasise enough the need to not take risks with lives when driving, and ensure others are not put in danger."
After Robbie died his family revealed he donated his vital organs to a number of people to save their lives.
Robbie attended Rangitoto College where he was an "active and involved" student.
He was a prefect, "extremely gifted, a talented performer and a student leader", his family said.
Outside school, the teen was actively involved with the Salvation Army youth group and worked in the charity store.
"Robbie is known for his infectious smile, cheeky wit and caring personality," the family said.
"He had a magical way of brightening up your day and always making you feel special and important to him."
The Cederwall family thanked those who had supported the family since the crash.
"Robbie truly knew he was loved by all," they said.
"We would like to thank the amazing staff at Auckland Hospital for their wonderful care of Robbie."