Surveillance laws need tweaking: Report
Author

Publish Date

Tue, 30 Jan 2018, 3:40pm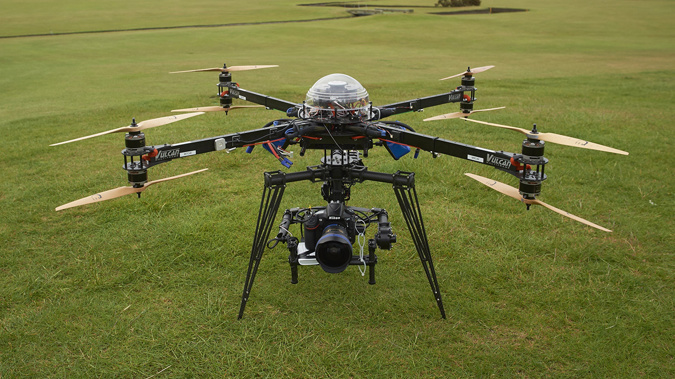 Surveillance laws need tweaking: Report
Author

Publish Date

Tue, 30 Jan 2018, 3:40pm
Police should be able to use new technologies to conduct a wider range of surveillance but should exercise their powers more transparently, a new report has found.
The findings were part of a joint review of the Search and Surveillance Act by the Law Commission and Ministry of Justice.
It sought to re-examine the Act's balance between protecting individual human rights and enabling police, fisheries rangers and others to enforce the law.
This included analysis of whether police can fly drones over private property, use thermal imaging devices to look for signs of cannabis growing or install tracker software on people's smartphones.
Law Commissioner Donna Buckingham says the Act, which became law in 2012, already worked well, but needed a few tweaks.
"The Act does not need a major overhaul. All we are proposing are amendments to make the law clearer and to update it in response to the effects of new technology," she said.
The report's authors said that in some cases, police found it harder to use less intrusive law enforcement methods because they were based on a new technology, which was not yet covered by the Act.
An example included police potentially running into legal hurdles when using thermal imaging to look for signs of cannabis growing rather than the more intrusive use of surveillance cameras.
To assist police and other enforcement agencies, the report recommended broadening and providing clarity about which new technologies could be used to investigate crimes.
On the other hand, it recommended requiring officers to take into account certain principles before executing search or surveillance operations, such as the need to minimise privacy intrusions.
It also recommended regulating undercover operations and limiting a police officer's ability to search an electronic device, such as a smartphone, without a warrant.
Other issues arising from technology changes since the Act was written into law included the increase in data storage and electronic surveillance and use of encryption technologies on social communication apps.