Student debt leads to airport arrest
Author

Section

Publish Date

Friday, 22 January 2016, 6:08AM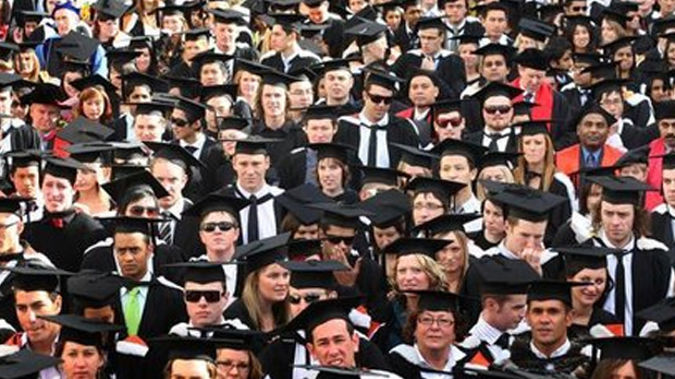 A Kiwi living overseas who ignored requests to repay his student loan has been arrested at the New Zealand border after returning home for a visit - the first time the hardline sanction has been used.
The man was detained on Monday while trying to leave the country. He has lived overseas since 2004 and has student debt of more than $20,000.
After an initial court appearance, he was bailed to his in-laws' house, and was due back in court today.
A law change in March 2014 means student loan borrowers who are well behind on repayments and ignore requests from Inland Revenue may have an arrest warrant issued, stopping them from leaving New Zealand until they resolve their arrears.
Inland Revenue has tracked a small number of overseas-based defaulters but, despite the controversial policy generating headlines, until now no arrest warrant has been issued.
An IRD spokesman said its powers to arrest at the border were used as "a very last resort", and followed strenuous efforts to contact the borrower and make repayment arrangements.
Serious defaulters are first contacted to discuss repayment options and are given time to repay some of their loan. Relief from repayments can be granted for hardship reasons, but the man arrested had not made any such application.
The hardline arrest policy has been criticised by the University Students' Association as likely to make "student loan refugee" into a permanent status, rather than encouraging people to meet their obligations.
An arrest warrant can be issued if a court is satisfied that the person has committed the offence of knowingly avoiding student loan repayment obligations, and is about to leave NZ.
A district court can then make subsequent orders that include paying the amount in default, making arrangements for payment, providing security for the payment, not leaving the country without permission, and surrendering travel documents or tickets.
The option of arrest at the border was modelled on a law that is used to capture people who default on child-support payments. It was designed to target the worst offenders and act as a deterrent to others.
An information-sharing agreement with the Department of Internal Affairs also alerts Inland Revenue when defaulters apply for a New Zealand passport.
According to the latest student loan scheme annual report, produced by the Ministry of Education, the amount repaid directly by overseas-based borrowers was $184.7 million in 2014/15, up from $158.1 million the previous year.
An information-sharing agreement with Australia, expected to start this year, will allow for the exchange of contact details of Kiwi borrowers living in Australia.