Struck by patrol car: Policeman's broken leg in pursuit aftermath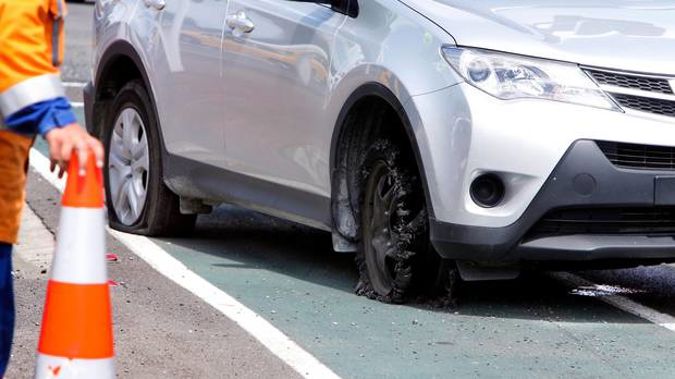 Struck by patrol car: Policeman's broken leg in pursuit aftermath
A police officer suffered a broken leg after being struck by another patrol car in the aftermath of a pursuit in Rotorua early this morning.
About 2.40am police attempted to pull over a speeding vehicle on Ngongotaha Rd, Rotorua area commander Inspector Anaru Pewhairangi said.
The driver failed to stop and police began a pursuit.
The fleeing vehicle came to a stop after running over road spikes at the intersection of State Highway 29 and McLaren Falls Rd.
As the pursuing officer was getting out of his vehicle to arrest the driver, another patrol car arrived at the scene and struck the officer, breaking his leg.
That patrol car then collided with a third police vehicle.
"Fleeing driver incidents are very fast-paced dynamic situations," Pewhairangi said.
The officer was taken to hospital, and there were no further injuries.
"Drivers who choose not to pull over for police when instructed put themselves, other members of the public and our staff at risk," Pewhairangi said.
"The message is clear, anyone who is signalled to stop by police should pull over immediately."
A 31-year-old man with two outstanding warrants was arrested and charged with driving while disqualified, dangerous driving, failing to stop and possession of a knife in a public place.
He was due to appear in Tauranga District Court today.
A Serious Crash Unit investigation was under way.