Storms in Auckland and Northland cause power outages
Author

Publish Date

Thu, 24 Mar 2016, 6:10am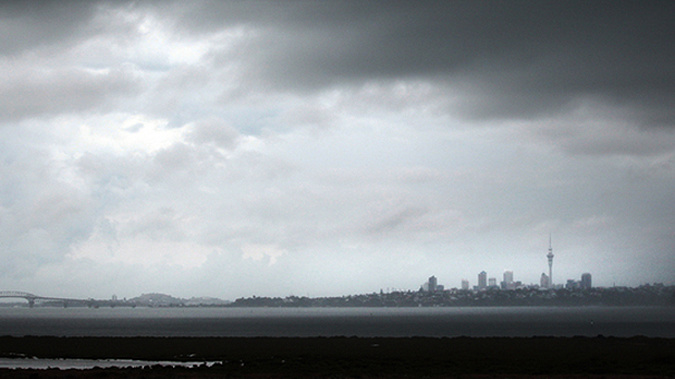 Storms in Auckland and Northland cause power outages
Author

Publish Date

Thu, 24 Mar 2016, 6:10am
UPDATED 2.19PM Civil Defence is warning Aucklanders to wait until later this afternoon to clean up after storms rolled through overnight.
High winds bought down trees, caused localised surface flooding and caused thousands of power outages.
Auckland Civil Defence Head of Emergency Operations Aaron Davis said the worst is over but there could be further stormy weather for some coastal areas.
He said the worst of the winds will pass by about lunchtime and that's when people can go out and get into their clean up.
Trees are down and power lines are arcing all over Auckland and Northland as a storm blows through.
There are at least 17 separate outages, three of them on Waiheke Island and a cluster in north-western areas.
The worst of the wind came through between midnight and 3.30am.
Vector crews were prepared for the storm, saying it's always worse when we get heavy rain after a long dry period.
But while they're working hard to restore power, in many cases trees and debris must be removed before lines can be accessed.
The most serious incident in Auckland appears to have been in Kaukapakapa, where a tree has come down on a house.
The Fire Service said the tree penetrated the roof of the home on the Kaipara Coast Highway. It's now covered with tarps.
Severe Weather Forecaster Paul Mallinson said what did turn up in Auckland and Northland were 120 kilometre per hour gusts:
"They had some pretty strong gusts up there during the night and I believe there were some power problems with power lines so although they didn't get the rain they certainly got the wind".
The Fire Service called in extra staff to deal with callouts of trees blocking roads and live wires.
Fire fighters have responded to a tree through a house and a couple of cases of trampolines being blown into homes but shift controller Dallas Ramsay said given the circumstances we got off lightly.
"We've had no injuries which is fantastic considering the speed of the winds".
Ramsay's warning drivers this morning to stick to the speed limit and be aware of debris on roads.
Weather watch analyst Philip Duncan said the issues are being created by a large high to the east of New Zealand.
He said north-east winds, regardless of the strength, are more damaging than a south-easterly, which is the prevailing wind in Auckland.
Duncan said there's a high pressure system rolling in.
He said there will be the after-effects of the subtropical north-easterly, which make linger in the north towards the end of the week.
"Once that leaves New Zealand, there's a much lighter south-westerly change that comes through or a southerly change. We'll notice the humidity easing, the winds will sort of ease as the rain clears away to the east gradually across Thursday."
MetService has issued a severe thunderstorm watch for Great Barrier Island, Coromandel Peninsula, Bay of Plenty, Rotorua, Gisborne and Taranaki.
There will be localised thundery downpours.
Northeasterly gales blasting many parts of the North Island are expected to ease this afternoon.
But strong wind warnings remain in place for those areas.
Auckland Transport is warning that the high winds today may mean some delays for Waiheke ferries.
Rotten weather won't stop Auckland's Easter Show.
It will open at 10 this morning in spite of the storm that battered Auckland overnight.
Organisers say it caused no serious problems and all the carnival rides will operate - some minor scheduling changes will be made.