Stark figures reveal children in fear of poverty, violence
Author

Publish Date

Mon, 20 Nov 2017, 4:08PM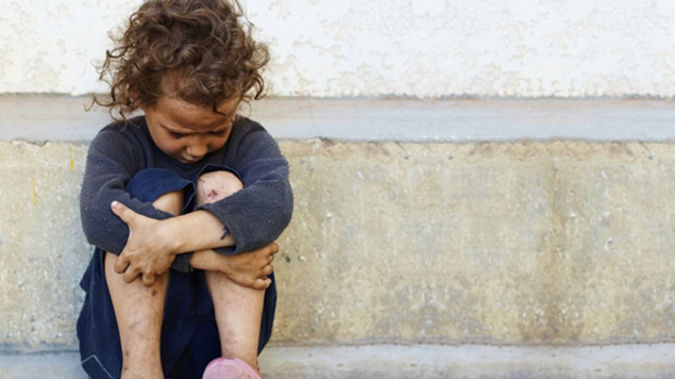 Stark figures reveal children in fear of poverty, violence
Author

Publish Date

Mon, 20 Nov 2017, 4:08PM
Today marks World Children's Day, but figures released show it is not a time for celebration.
A UNICEF survey of young people aged nine to 18 has revealed that most children worry about bullying, poverty and violence.
It shows 89 per cent of New Zealand youth fret about poverty, while 86 percent are vexed about violence against children.
A whopping 93 per cent worry a lot, or sometimes, about bullying.
UNICEF's Child Rights Education Advisor Jacqui Southey is not surprised it's an issue, but is shocked at how big the problem is.
"93 per cent of children is very high. One would hope it would be a lot less than that."
Meanwhile, 370 children are on Variety's sponsorship waiting list, with just over half based in Auckland.
CEO Lorraine Taylor said they're dealing with families struggling to put food on the table, to provide opportunities and basic essentials.
"They don't have their own bed, or they sleep on a couch. It might mean a family shares a towel, you don't have your own toothbrush, you don't have enough changes of underwear for the week."
Around the world, the figures are starker.
Some 180 million children in 37 countries are more likely to live in extreme poverty, be out of school or suffer a violent death than 20 years ago, according to a UNICEF report.

Unrest, conflict and poor governance are among the main causes of the decline in quality of life for one in 12 of the world's 2.2 billion children.

"While the last generation has seen vast, unprecedented gains in living standards for most of the world's children, the fact that a forgotten minority of children have been excluded from this - through no fault of their own or those of their families - is a travesty," said Laurence Chandy, UNICEF director of data, research and policy.

More than 14 countries - including Cameroon, Zambia and Zimbabwe - have seen an increase in the share of people living on less than US$1.90 a day.

And a decline in primary school enrolment was observed in 21 countries, including Syria and Tanzania.

Violent deaths among children below the age of 19 have increased in seven countries: Central African Republic, Iraq, Libya, South Sudan, Syria, Ukraine and Yemen - all countries experiencing major conflicts.

The report was released to coincide with World Children's Day, which marks the anniversary of the UN adopting the Convention of the Rights of the Child in 1989.
- with content from AP