Star kakapo Sirocco has 20th birthday on sanctuary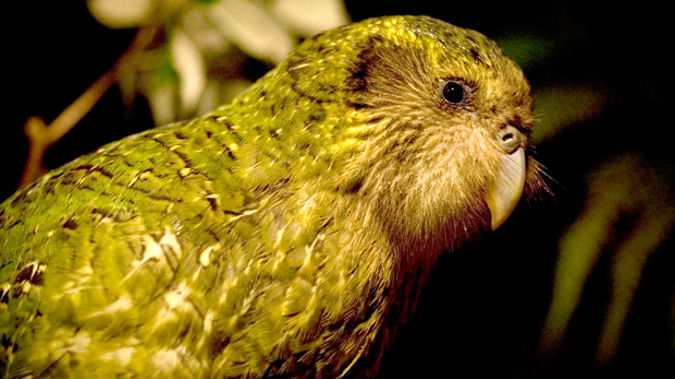 The Department of Conservation has lost its star native parrot Sirocco but is confident he's still around for his 20th birthday on an island sanctuary.

In 2009 on Codfish Island, Sirocco famously jumped on zoologist Mark Carwardine's head and attempted to mate with him. The video along with Stephen Fry's commentary saying "Sorry, but this is one of the funniest things I've ever seen. You are being shagged by a rare parrot" went viral.

Sirocco is now living with other male kakapo on an island in Fiordland but his transmitter has failed and DOC staff have been looking for him.

DOC manager Deidre Vercoe says while DOC is obviously keen to catch up with its star parrot, there are no concerns for his safety on the predator-free island where he's been for the last 18 months.

"He's a healthy, relatively young kakapo living in a habitat with plenty of food and no predators so there's every reason to think he's doing fine."

DOC staff will search for him again next summer.

It's extremely difficult to find Sirocco on a large, densely-forested island without his transmitter working, says Ms Vercoe.

"Although he likes people, he's also a wild kakapo and likes to keep to himself at non-breeding times when his hormone levels are down."

Sirocco was hand-reared away from other kakapo after catching a respiratory illness at three weeks of age.

Since the Kakapo Recovery Programme began in 1995, the population has grown from 51 to 154 adult birds.