Theo Spierings' pay rise 'corporate arrogance'
Author

Publish Date

Fri, 25 Sep 2015, 2:42pm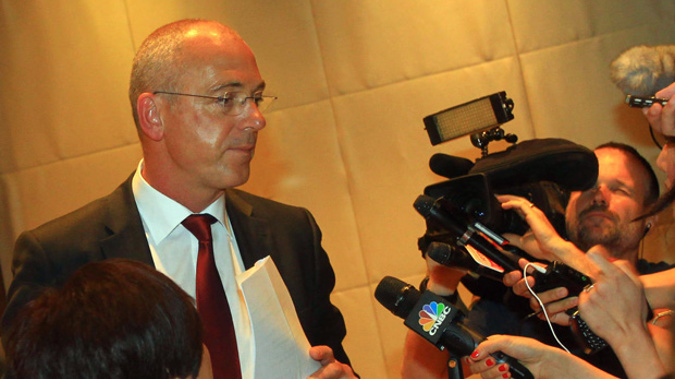 Theo Spierings' pay rise 'corporate arrogance'
Author

Publish Date

Fri, 25 Sep 2015, 2:42pm
Fonterra is being slammed for corporate arrogance, after the chief executive Theo Spierings got a $770 thousand dollar pay rise.
It comes as the company cuts 750 jobs, and hands out a low payout per kilo of milk solids.
Labour's Primary Industries spokesperson Damien O'Connor said Theo Spierings getting a $770-thousand dollar pay rise is a major sign of corporate arrogance.
He said Mr Spierings should have led by example instead, and given up half his salary out of respect for the hardship his farmers and workers are facing.
"He should have halved his salary, instead of that, he insulted them by taking a $700,000 increase."
 O'Connor believes it'll be a bitter pill for farmers.
"Most farmers and most New Zealanders will think its bloody insulting - at a time when people are losing their jobs at Fonterra and farmers have had their incomes halved, the Chief Executive walks away with a big fat salary increase."
He said he think its outrageous and can't understand how the board has approved this.