South Island swelters in heat wave
Author

Publish Date

Mon, 21 Dec 2015, 2:00pm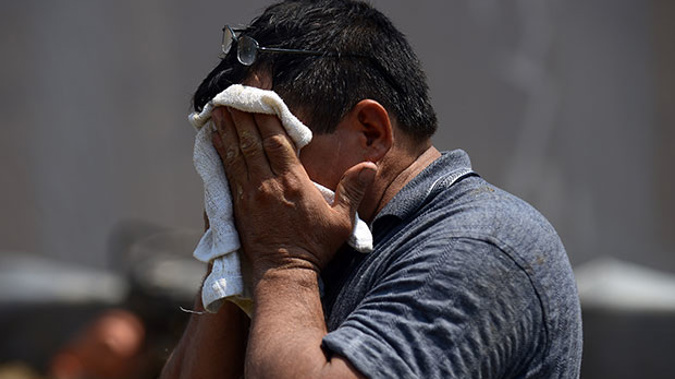 South Island swelters in heat wave
Author

Publish Date

Mon, 21 Dec 2015, 2:00pm
The mercury is soaring in the South Island - with many regions now hitting the thirty mark.
Peter is driving between Christchurch and Timaru - he told Danny Watson the temperature gauge on his car is telling him it's 37 degrees outside.
"Just going past the Synlait factory south of Dunsandel there, and yep I don't want to stop and I don't want to open any car windows."
How are you dealing with the heat? Send us your pictures!
Ashburton is at a blistering 33.6 degrees, Christchurch now at 31.6 and Dunedin at 32.8
Blenheim is only just heating up at 26 but a Northeasterly looks to send temperatures soaring to 35.
Marlborough mayor says people are already heading to the water and taking off their shirts.
"We've got a fountain in the centre of town and I can see people starting to gather and hang around there."
Local NZME radio announcer Scott Radovanovich said people should head to that water, but with Marlborough being NZ's sunniest region, shirts need to stay on.
"Unless you want to become the land of the long red cloud, I think we'd be best to be a bit sunsmart about these things."