Solicitor-General 'looking into' Filipo discharge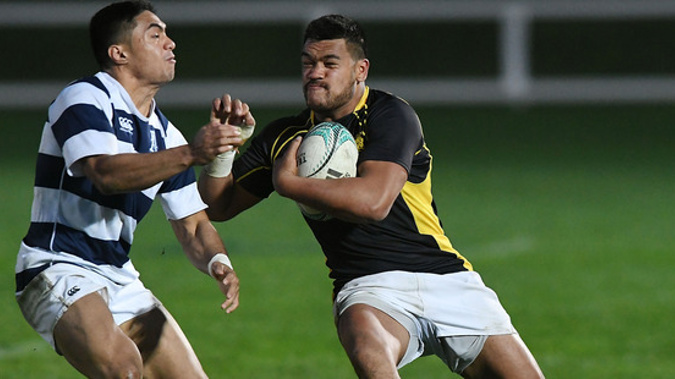 Solicitor-General 'looking into' Filipo discharge
The Solicitor-General's office says it is looking into the discharge of a young rugby player without conviction after attacks on four people, including two women, in one night.
Under-19 winger Losi Filipo had been charged with assault following an incident in central Wellington in October last year, when he was 17 and still at secondary school.
Now 18, he was last month discharged without conviction in the District Court.
The case has attracted significant media attention, with the four victims and their families questioning why Filipo's promising rugby career apparently helped him escape punishment.
Judge Bruce Davidson said a conviction would be out of proportion to the gravity of the offending because of the affects on Filipo's rugby career, although he accepted the offending was serious.
"His chosen career would well be outside his purview if convicted," he said.
"I have to ask myself are the courts truly in the business of destroying people's career prospects when there is a safety valve mechanism available?"
The court heard one of the victims had been repeatedly punched and stomped, leaving him unconscious and hospitalised overnight.
On Tuesday, a spokeswoman for Crown Law said the Solicitor-General had become aware of the case in the last day due to media attention.
"We are now looking into this matter and will not be commenting further at this time," she said.
Earlier, lobby group Family First said they would be writing to the Solicitor- General asking for an appeal, saying the sentence sent a dangerous message.
A pre-game protest is also planned outside Wellington's NPC match against Southland at Westpac Stadium on Friday in opposition of Wellington Rugby's decision to keep Filipo.
Wellington Rugby says it does not support violence in any form but will support Filipo during his rehabilitation.
It was a difficult situation for everyone, chief executive Steve Rogers says.
Filipo's actions were extremely disappointing, but since the offending, he had completed 150 hours of voluntary work with a youth development group promoting positive behaviour through sport and has undertaken regular counselling, he said.
Wellington Rugby had given generic information to Filipo's lawyer about the effects of a conviction but wasn't privy to the full details of the case.
"Based on the facts made available to us, and the court judgement that deemed a conviction out of proportion to the gravity of the offence, we continued down the path of providing Losi with a support network to assist in his rehabilitation."