Photographer remembered after dying after skydiving accident
Author

Publish Date

Wed, 25 Oct 2023, 4:26PM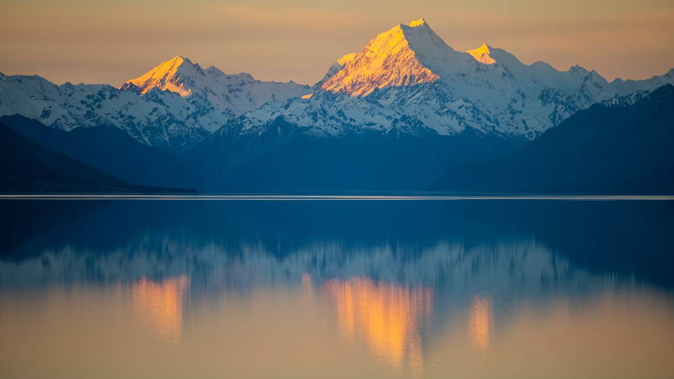 Photographer remembered after dying after skydiving accident
Author

Publish Date

Wed, 25 Oct 2023, 4:26PM
A man has died after a skydiving accident and is remembered by his employer, Skydive Mt Cook, as a "treasured colleague", while authorities investigate the fourth skydiving death in four and a half years.
The accident critically injured the man, who was employed as a camera "flyer" - a photographer - last Tuesday.
He died on Sunday, his employer told the Herald.
"We are devastated by the loss of our treasured colleague, and our thoughts are with his family during this time," Skydive Mt Cook said.
The company said it was confident in its "robust systems" and initial investigations had ruled out any equipment failures.
"However, whilst this investigation is still open, we will continue to work with local authorities and will be unable to make any further comments at this time."
Last week, the company told the Herald the employee was not jumping in tandem with any customers or passengers at the time of the incident and was completing a "routine jump".
"We are co-operating with local authorities who were immediately notified and are investigating the situation further," a company spokesperson said.
"We are currently in communication with the affected team member's family," they said at the time.
Police said they were made inquiries after being made aware of a male in critical condition at Christchurch Hospital.
St John Ambulance confirmed to Stuff it sent an ambulance and helicopter to Swallow Drive in Pukaki at 5.56pm on October 17.
Skydive Mount Cook's website says it trains photographers to jump out with skydivers to capture thrill-seekers thousands of metres in the air.
"They hang outside of the plane, waiting for the moment you dive, then impressively control their movements to join up with you and film the very best perspectives," the website describes.
In a separate fatality, Theo Williams, 21, died in March 2021 while operating a camera during a commercial skydive jump in Tauranga.
He had just qualified with a diploma in commercial skydiving from the New Zealand Skydiving School and completed three months' work experience at Skydive Tauranga when the accident happened.
A Civil Aviation Authority (CAA) investigation found the "most likely cause of the accident was judgment error by the skydiver when close to the ground".
At the time, Williams was one of three skydivers to die in accidents within as many years.
A Herald on Sunday investigation revealed all three fatalities involved recent graduates from the New Zealand Skydiving School, and two occurred during jumps with sister company Skydive Auckland.
Irish national Jack Creane, 27, died in March 2019 after a hard landing during a Skydive Auckland jump. He had recently graduated from the school's six-month live-in course.
Williams died a year ago, about three months after completing his studies at Parakai. He'd saved $20,000 to pursue the diploma.
And Sarah-Jane Bayram, 43, was blown out to sea to her death following a midair collision during a Muriwai Beach sunset jump with Skydive Auckland in March.
The young man involved in the collision had recently graduated from the Parakai school.
Prior to the three deaths, there had been no solo parachuting fatalities in New Zealand since 2012.
Raphael Franks is an Auckland-based reporter who covers breaking news. He joined the Herald as a Te Rito cadet in 2022.
Take your Radio, Podcasts and Music with you