Sixty-four years since Tangiwai to be marked tonight
Author

Publish Date

Sun, 24 Dec 2017, 6:58AM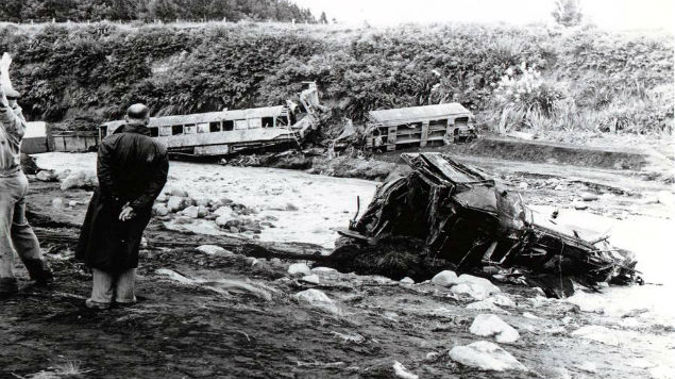 Sixty-four years since Tangiwai to be marked tonight
Author

Publish Date

Sun, 24 Dec 2017, 6:58AM
A ceremony marking 64 years since the Tangiwai disaster will be held at 10.21 tonight, the moment the horrific tragedy struck.
It was on Christmas Eve in 1953 that the rim of Mt Ruapehu's Crater Lake gave way, unleashing around two million cubic metres of water, filled with ice and rocks, down the Whangaehu River in a giant six-metre wave.
The water hit the pylons underneath the Tangiwai railway bridge, and it crumpled when the night express from Wellington to Auckland arrived just minutes later.
Of the 285 passengers and crew on board, 151 were killed.
Chairman of the Tangiwai Memorial Committee Bob Norling said not all the bodies were recovered.
"We've still got approximately 20 people [who] weren't located, and there are still a lot of people who are in the river somewhere between the Tangiwai rail bridge and the sea, so we do lay a special wreath.
"We feel it's a tribute to those people who haven't been forgotten."