Six new cases in MIQ as vaccine approval edges closer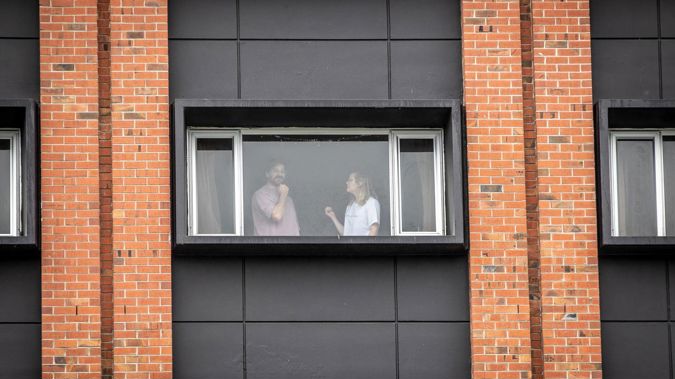 Six new cases in MIQ as vaccine approval edges closer
New Zealand has six new coronavirus cases in managed isolation today.
Today's results, announced by the Ministry of Health this afternoon, are the first since new pre-flight testing rules for travellers to NZ were put in place.
The Ministry of Health says one of the cases is classified as historical and not infectious.
The latest travellers to test positive include a traveller from South Africa who tested positive on day 24.
The infected travellers came from South Africa, Britain, Zimbabwe, America and Russia.
For the first time since the government introduced a requirement for all New Zealand-bound travellers leaving the United States and the United Kingdom to produce a negative covid test, the tally includes flights that have landed since midnight Friday.
As well as the pre-fight screening, all travellers arriving into New Zealand - excluding Australia, Antarctica, and some Pacific nations - are also required to have tests on the first day they arrive and stay in their rooms until the result is known.
The Government this week announced this would be extended to all other nations next month.
Yesterday the government reported there were 85 active cases in New Zealand and all contained in quarantine.
They include people with the highly infectious South African and UK variants.
This morning, Dr Ashley Bloomfield told Newstalk ZB's Mike Hosking that Medsafe was not far from finalising the official process to ensure the first tranche of the vaccine was safe for New Zealanders to use.
"We are completely in step with Australia, we've got our approval process robust and it is on track for providing us with approval in coming weeks and then getting the vaccine on shore as quickly as possible," he said.