Finalists for New Zealander of the Year including microbiologist, mosque attack survivor
Author

Publish Date

Tue, 2 Mar 2021, 3:28PM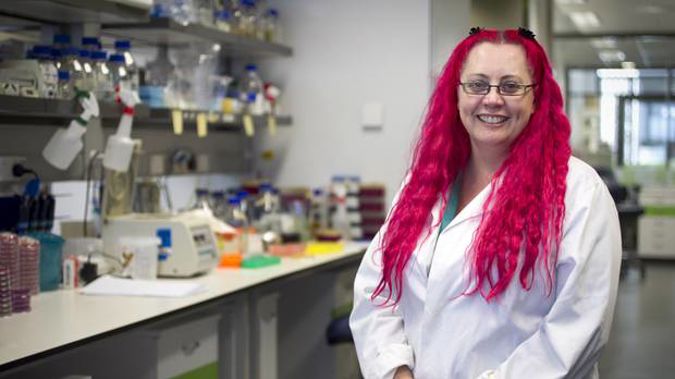 Finalists for New Zealander of the Year including microbiologist, mosque attack survivor
Author

Publish Date

Tue, 2 Mar 2021, 3:28PM
The finalists have been announced for the Kiwibank New Zealander of the Year Awards
The three frontrunners include Muslim community leader Farid Ahmed, who lost his wife in the March 15 terror attacks, but became an icon of forgiveness.
Microbiologist Dr Siouxsie Wiles is also in the running, as is Tamaki Health director Ranjna Patel, who set up a home in Auckland to help domestic violence perpetrators change their ways.
A spokesperson said after the March 15 attack, Farid became a global symbol of peace and forgiveness.
Farid Ahmed lost his wife Husna in the Al Noor attack. Photo / Mike Scott
"After losing his wife in the attacks, Farid demonstrated how faith and love could provide a pathway to navigate deep grief. Awarded an international peace prize for his ongoing work, Farid published Husna's Story in March 2020, donating all royalties to St John Ambulance."
Farid's wife Husna was killed in the attack at the Al Noor Mosque. She had guided the women and children to safety and ran back in several times to find her husband. Farid had managed to escape and was hiding just metres from where his love was killed. 
Farid earlier told the Herald, he did not, and could not, hate the gunman. In fact, extraordinarily, he has forgiven him.
Dr Wiles has become a household name during the Covid-19 pandemic, becoming one of the regular voices to explain the ever-changing situation to the media.
"Up against considerable criticism – on her authority, on her appearance, on her gender – she's stood tall to speak to hundreds of millions globally." an awards spokesperson said. "Her work helped us all to see beyond the fear and complexity of the pandemic, to understand not only what was happening, but also how we could, and can continue to, collectively respond."
Ranjna Patel is a trailblazing business leader.
Patel is being recognised for her work in domestic violence, particularly around engaging reoffenders and offering them rehabilitation. 
"In 2014, she established the first Gandhi Nivas home for perpetrators in Otahuhu, providing innovative early intervention and prevention services for Kiwi men. A study undertaken by Massey University looked at men five years before entering Gandhi Nivas and after, and found 60% of men did not re-offend," a spokesperson said.
Finalists were announced in all six categories on Tuesday.
Dr Zhiyan Basharati who is a dedicated advocate for refugees and migrants as well as the founder of Christchurch Victims Organising Committee is also a finalist for the University of Canterbury Young New Zealander of the Year.
Mataio Brown, owner of My Fathers Barber, author, speaker and survivor of physical and sexual violence is a finalist for the Kiwibank New Zealand Local Hero of the Year.
The winners of the six categories will be announced at the New Zealander of the Year Awards – Ngā Tohu Pou Kōhure o Aotearoa Gala Dinner in Auckland on March 31.
Previous winners of the New Zealander of the Year award include Mike King, Taika Waititi and Richie McCaw.
The team of five million has missed out on getting into the finals, as did other prospective nominees  Director General of Health Ashley Bloomfield, Prime Minister Jacinda Ardern and Wellington celebrity cat Mittens have also failed to make the cut.