Simon Wilson: The council and its malcontents
Author

Publish Date

Thu, 14 Jun 2018, 6:04AM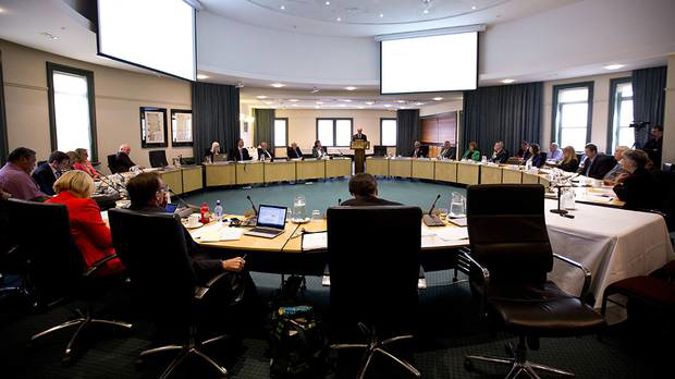 Simon Wilson: The council and its malcontents
Author

Publish Date

Thu, 14 Jun 2018, 6:04AM
Suddenly, it's all gone toxic at Auckland Council. It's sudden, because as Mayor Phil Goff says, only last month the councillors put on a remarkable show of unity to pass his 10-year budget. And just last week they adopted a new 30-year vision statement for the city with only four votes against.
At several meetings recently, councillors have brought their best speechmaking skills to the table and listened to each other with open-mindedness and respect. You'd have to say that's pretty healthy.
As for Goff, he usually enjoys the support of a broadly united centre on council, including several members of the National and Labour parties and some independents. He commonly wins about two-thirds or more of the votes.
So why have nine of 19 councillors chosen this moment to create a crisis of confidence? Not a "vote of no confidence", mark, but a crisis nonetheless.
The trigger was the report into a new stadium Goff commissioned a year ago and did not show to councillors. It contains sensitive information on property leases, but the secrecy offended some councillors. It's true they have a right to know what's going on, but it's also true that Goff has a duty of care with confidential information. (After all, as the leaking of the discontented councillors' letter proves, at least one of them can't be trusted.)
The discontented nine are not a block. Some are on the firm left of the political spectrum, others on the firm right. Some have a political outlook very close to Goff's, but they just don't seem to like him. A few of them are ambitious politicians.
Who are they? Cathy Casey is a leftist councillor who votes on merit as she sees it, sometimes with the mayor and sometimes against him. There is no personal animosity. Indeed, she has publicly praised the mayor on several occasions.
But she was offended that councillors were kept in the dark about the stadium study and then, as she saw it, patronised when they complained.
It's different for Mike Lee, who is also firmly on the left. He routinely votes against the mayor, delivering elegant and angry warnings that the sky is about to fall. Sometimes, he seems almost consumed by personal antagonism to Goff.
Wayne Walker and John Watson are different again. They're on the left but their political views are much less coherent than Casey and Lee's. They're on a short fuse with Goff as well.