Simon Barnett joins Newstalk ZB
Author

Publish Date

Tue, 4 Jul 2017, 10:31AM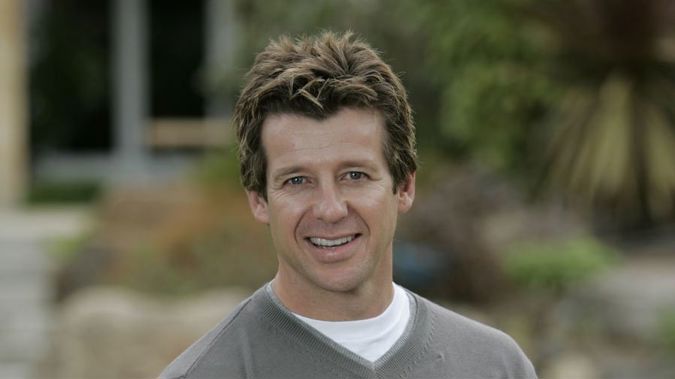 Simon Barnett joins Newstalk ZB
Author

Publish Date

Tue, 4 Jul 2017, 10:31AM
Television and radio legend Simon Barnett is to join Newstalk ZB in a major coup for media business NZME.
Barnett will join Newstalk ZB in early 2019, based out of Christchurch where he has hosted MediaWorks' More FM breakfast for two decades.
"Simon is a hugely talented broadcaster and presenter," said NZME managing editor Shayne Currie.
"He has a strong news sense paired with great warmth and empathy, allowing him to connect with New Zealanders. To have that combination of skills is rare and makes Simon one of the best interviewers and talent in the country."
Barnett has more than 25 years of radio and television experience and has always been a top-rating personality. He was again recently voted among the most trusted entertainers in the 2017 Reader's Digest Most Trusted People poll.
"Simon will make an outstanding addition to the Newstalk ZB team. He has the natural ability to entertain, inform, inspire and even make us cry," said Currie.
"Simon's voice was such a comfort and an inspiration to so many as Christchurch picked up the pieces, rebuilding the city, following the earthquake in 2011. He's interviewed everyone from the Prime Minister on a weekly basis to stars like Oprah Winfrey."
Currie said the ZB move had opened an exciting new career path for Barnett.
"Simon has always been interested in issues that affect people. He loves talking to people, understanding their story and making a difference. It's a logical progression for him to work with New Zealand's preeminent talk brand. This takes Simon back to where his career began, at Newstalk ZB, as a 17-year-old. Being part of NZME means there are opportunities within the country's leading newspaper, The New Zealand Herald, and across NZME's digital platforms," Currie said.
NZME chief executive Michael Boggs is thrilled to have Barnett heading to the company.
"I am delighted to have Simon joining the NZME team as a member of our Newstalk ZB lineup. I've long admired Simon's authenticity and ability to relate to people on the issues that matter to them. This appointment demonstrates how NZME is delivering on our key priorities through investment in top talent, that in turn grows radio audiences and revenue."
In a press release issued this morning, Barnett described his decision as "awfully difficult".
"I loathe letting people down or hurting people which has made this experience awfully difficult as the people concerned are not just my workmates but genuine friends who I will miss desperately," Barnett said.
But he revealed it had nothing to do with last month's scandal in which he was pranked by The Edge hosts Jay-Jay and Dom over a fake Tom Cruise interview.
Barnett, a major Cruise fan, thought he'd scored an exclusive interview with the Hollywood superstar, who is filming the sixth Mission: Impossible movie in the South Island.
But it was revealed his interview was with an imposter organised by The Edge.
Barnett said he was tired of the early starts and was taking up a non-Breakfast role at Newstalk ZB.
"The answer is straight forward, no 'Smoking Gun', I have done breakfast radio for 26 years and I just do not have the inclination, desire and passion to keep going beyond the end of 2018.
"I find getting up at 4.30am every morning less and less palatable and even though I am quite possibly the world's most boring person I would like to have a social life again."
Barnett said he would give his final months at More FM "my absolute all".