Showdown looming: Cats vs Kiwis
Author

Publish Date

Thu, 4 Jun 2015, 4:24PM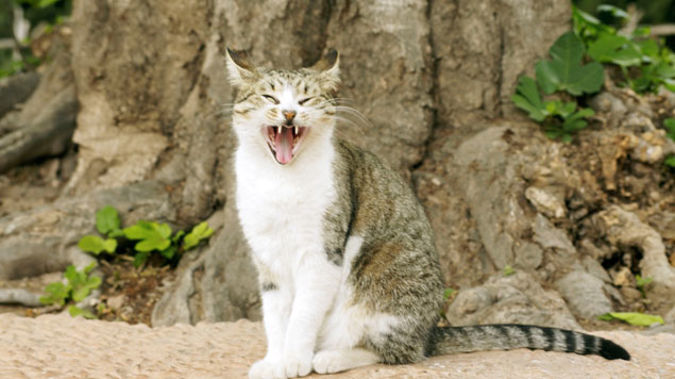 Showdown looming: Cats vs Kiwis
Author

Publish Date

Thu, 4 Jun 2015, 4:24PM
Updated 5.46pm: The Conservation Minister wants stray cats trapped by the SPCA to be put down.
Maggie Barry made the comments today as she announced a $11.2 million initiative to help save the Kiwi from extinction.
She says New Zealand needs to control predators to help save native birds - cats included.
Ms Barry says the SPCA's practice of catching cats, spaying them and setting them free - is counterproductive.
"What I'd like to see the SPCA do is if they catch a wild cat, to put them down in a humane way."
But New Zealand First leader Winston Peters isn't impressed.
"But I can quite imagine why Maggie Barry is a cat hater, and there is a certain type of personality that it takes to be that."
SPCA Chief Executive Ric Odom acknowledges stray cats can be a problem but he says their programme is a humane way of reducing numbers.
"We're the SPCA. What we're not about it rounding up and killing cats, or any animal indiscriminately. So we're looking at solutions."
He said their approach is humane, and that putting de-sexed cats back in a colony means it will eventually die out.
Even the Prime Minister has weighed in.
Cat lover John Key won't be heeding his Minister of Conservation's advice that the number of cats adopted from the SPCA should be limited to one or two to protect our bird population.
But the Prime Minister's pampered pussy Moonbeam, or Moonie as he affectionately calls her, isn't going to get a playmate from the organisation.
Mr Key said some people are going to have lots of cats and some prefer fewer but the Government's not about to tell them how many to own.
And anyway, he chuckled, Moonie came from a pet shop in Mt Eden.
Other measures announced by Maggie Barry to protect the Kiwi include encouraging farmers to use their skills to help raise the birds.
"We are going to put in place around farms predator proof fencing. That will enable farmers to have a breeding pair of Kiwi, and let nature take it's course."