Shocking death toll: Safe roads taken for granted
Author

Publish Date

Tue, 7 Jun 2016, 3:16pm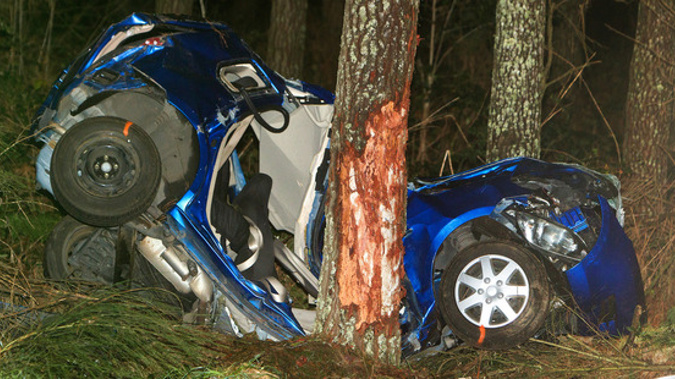 Shocking death toll: Safe roads taken for granted
Author

Publish Date

Tue, 7 Jun 2016, 3:16pm
It was the worst Queen's Birthday road toll in 27 years and questions are being asked about what has changed since 2013 when no one was killed over the long weekend.
MORE: Holiday road toll leaves police "gutted"
Eleven people died on our roads this weekend, the highest number since 1989.
Waikato District Road Policing Manager Freda Grace doesn't have a definitive answer for the unwanted record, citing more people in New Zealand and cheaper petrol as possible contributing factors.
However Grace said the important thing for her is not why we are using the roads, but how.
"The rules are not there strictly just for police enforcement," she said. "The rules are actually designed to keep people safe on the roads and if everybody complied with what those rules are then potentially we'll be a lot safer."
"Possibly we just take it for granted that everything's going to go okay. The problem is that when everything doesn't go okay, there's absolutely tragic outcomes for some families. We just don't want that to be part and parcel of what our communities look like."
The Labour Party has blamed falling police numbers and a lack of funding on the dire death toll.
Labour's police spokesperson Stuart Nash says budget pressures have forced police to remove 100 officers from road policing duties.
"Let's be honest about this," he said. "None of us like getting speeding tickets. When we see a police car on the road we moderate our driving and for me it's not the idiots, it's the people that the idiots kill."
ROAD DEATHS TO DATE:
152 deaths this year
146 same time last year
Casualty types (this year to date):
76 drivers
41 passengers
20 motorcycle riders
10 pedestrians
3 pedal cyclists
2 other