Shock after young Auckland politician dies suddenly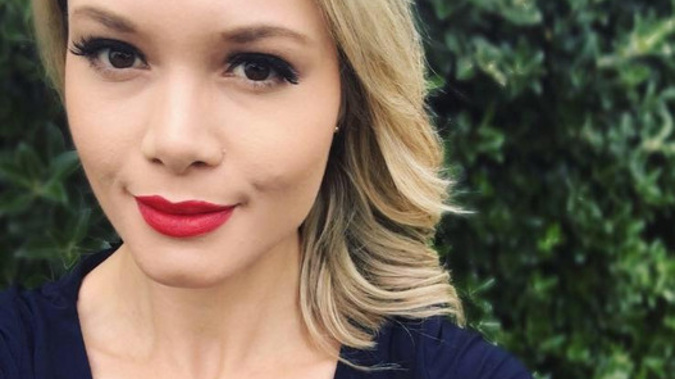 Shock after young Auckland politician dies suddenly
A young Auckland local board representative has died suddenly, shocking fellow politicians who knew her.
Sarah Higgins, a real estate agent for Barfoot & Thompson and member of the Franklin Local Board in her 20s, died on the weekend.
Andy Baker, board chairman, said the death was an utter shock.
"She was the youngest member ever elected to this board and probably one of the youngest to be elected in the whole Franklin area over many decades," Baker said.
"It's left the local board absolutely devastated at her loss. This is a loss not only for the board but for the community. It's such a tragic waste of a wonderful young life with so much to offer. Our thoughts are with her friends and family," Baker said.
Higgins was on the board for a three-year term so was in her early 20s when she was elected, Baker said.
She was not standing again for the board in this October local body elections, he said, adding that her funeral was planned to be in Dargaville on Thursday although that was yet to be confirmed.
Joseph Bergin, Devonport Takapuna Local Board chairman, also paid tribute to her.
"It's extraordinarily tragic to hear of the passing of a friend and colleague. Sarah Higgins was an absolute breath of fresh air for local government in Auckland and had the drive and focus to achieve so much more that lay ahead of her," Bergin said.
Higgins' profile onm the Barfoot & Thompson website said: "Combining the work ethic of her rural farm upbringing and with the skilled diplomacy required from a successful politician, Sarah is professional, hardworking and dedicated to achieving the very best results for her clients.
"Sarah made headlines in 2013 becoming New Zealand's youngest female politician. She continues to advocate for local communities with her seat on the Local Board and her involvement with local charity groups.
"Sarah is committed to making your next real estate transaction as smooth and stress free as possible by anticipating issues before they become problems and doing all the hard work behind the scenes," the profile said.
Bergin, who is 24, said people did not appreciate how difficult roles like his and Higgins' could be.
"A lot of people forget about how much stress there is," Bergin said, adding that he had helped her initially in a mentoring role.
Higgins' Facebook page has been updated, saying it is now 'remembering Sarah Higgins'.
Are you affected by an issue in this article? Here's where to get help:
Lifeline - 0800 543 354
Suicide Crisis Helpline (open 24/7) - 0508 828 865 (0508 TAUTOKO)
Depression Helpline - 0800 111 757
Samaritans - 0800 726 666
Youthline (open 24/7) - 0800 376 633. Text 234 for free between 8am and midnight, or email [email protected]

0800 WHATSUP (0800 9428 787), Open between 1pm and 10pm on weekdays and from 3pm to 10pm on weekends. Online chat is available from 7pm to 10pm every day at www.whatsup.co.nz.
Healthline - 0800 611 116
For more information about support and services available to you, contact the Mental Health Foundation's free Resource and Information Service on 09 623 4812 during office hours or email [email protected]
If it is an emergency and you feel like you or someone else is at risk, call 111.