Sensible Sentencing Trust applauds decision over Moko's killers' appeal
Author

Publish Date

Sat, 4 Mar 2017, 7:01AM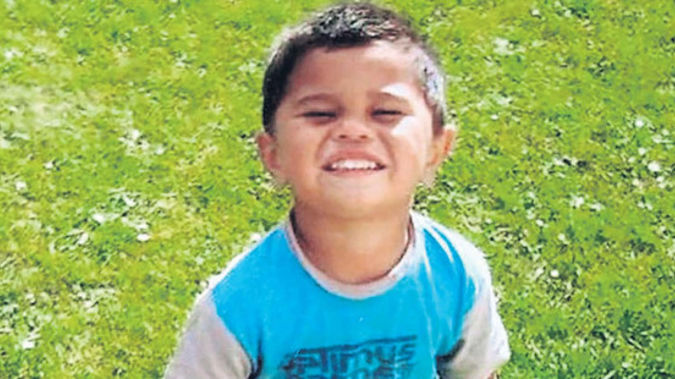 Sensible Sentencing Trust applauds decision over Moko's killers' appeal
Author

Publish Date

Sat, 4 Mar 2017, 7:01AM
The Sensible Sentencing Trust hope the killers of Moko Rangitoheriri will stop trying to reduce their sentences.
Yesterday the Court of Appeal upheld the prison term for David Haerewa and Tania Shailer.
Last year, the two were sentenced to 17 years in jail, with a minimum non-parole period of nine years, after pleading guilty to the toddlers manslaughter.
National spokesperson for child abuse at the Sensible Sentencing Trust, Scott Guthrie, said he "applauds" the decision and hopes we have seen the end of the case.
"That's just wasting taxpayers money, appeals to the Supreme Court, they're going to uphold what we saw today - that's not going to change so we're not worried about that at all," Guthrie said.
"They need to be careful because they can actually increase the sentence."
READ MORE: Appeal lodged by Moko's killers dismissed
Moko died in August 2015 while in the care of the couple. Shailer was a friend of Moko's mother Nicola Dally-Paki.
Dally-Paki was in Auckland with another child who was sick in Starship Hospital, and asked Shailer to take care of Moko and his older sister while she was away.
In the weeks leading up to his death Moko suffered horrendous and brutal abuse at the hands of the couple.
A post-mortem examination revealed the little boy died as a result of "multiple blunt force traumas", his brain was swollen and he had blood clots under his scalp representing numerous injuries inflicted at different times in the lead-up to his death.
There was also evidence the toddler had been smothered and he had lacerations and hemorrhaging deep within his abdomen, historic bruising and damage to his bowel.
Combined, that resulted in his bowel rupturing. Faecal matter leaked into Moko's abdomen, causing septic shock.
Shailer and Haerewa pleaded guilty to abusing Moko and received the longest sentence handed down in New Zealand for the manslaughter of a child.