Search underway for Sealord employee who fell overboard
Author

Section

Publish Date

Thursday, 11 October 2018, 6:12PM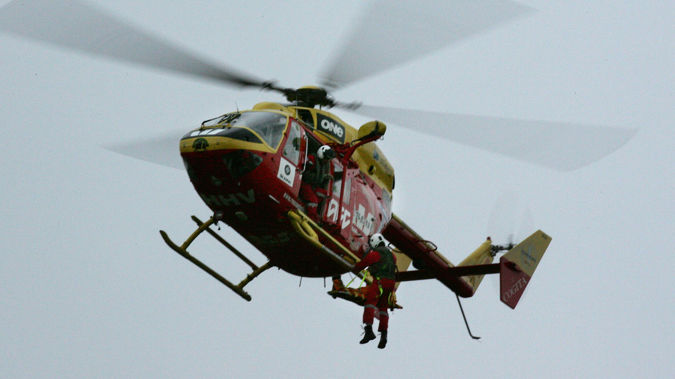 A search is underway for a missing Sealord crew member who fell into the Pacific Ocean near the coast of Cape Palliser.
A full muster was conducted around mid-morning today after the crew onboard the Otakou fishing vessel noticed the crew member didn't report for duty.
Sealord said in a statement it was making an effort to notify the person's next of kin. The firm said the crew member was not on active duty at the time of going missing and the reason for the disappearance was not known at this stage.
Wellington's Life Flight rescue helicopter is currently searching for the man, a spokesman for the Rescue Coordination Centre said.
The man was not wearing a life jacket when he fell into the water, the spokesman said.
The New Zealand Defence Force has joined the search for the fisherman, deploying an Air Force NH90 helicopter to assist.
Air Commodore Tim Walshe, the Air Component Commander, said the helicopter was sent from Ohakea airbase following a request from RCCNZ.
Sealord said it is taking the situation very seriously, co-operating with all search and rescue instructions and is providing support to all of its staff, it said.
The Rescue Coordination Centre was notified about the incident at 11.30am, but the man may have been in the water for up to 50 minutes before this.
Weather conditions are moderate in the search area with a 5-knot wind, 1 metre swell and slight southerly.
The first rescue helicopter was earlier reported to shortly be running out of fuel and heading home, but the spokesman said it would be replaced at the scene by a second chopper.
In addition to the fishing vessel, the police launch Lady Elizabeth 4 was also approaching the search area earlier, while two nearby vessels had also been directed to assist in the search.
Police were told about the incident at 11.49am, a police spokesman said.
A spokeswoman for Wellington's LifeFlight helicopter confirmed the chopper had been called out on a job but was earlier not yet aware of its destination.