Seales dies after family receives judgement
Author

Publish Date

Fri, 5 Jun 2015, 5:18AM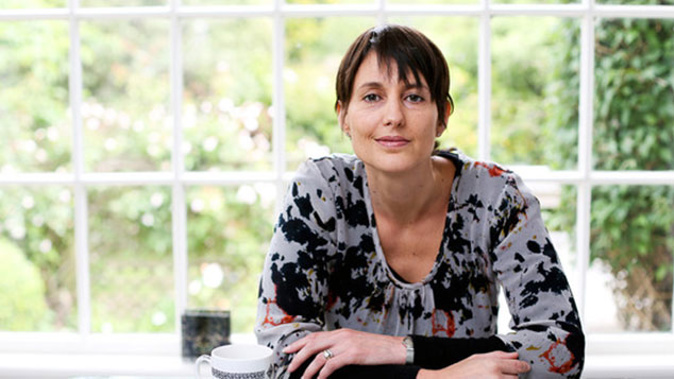 Seales dies after family receives judgement
Author

Publish Date

Fri, 5 Jun 2015, 5:18AM
UPDATED 12.10pm: It is unclear whether Lecretia Seales knew the judgement of her landmark right-to-die case before her death.
Seales has died this morning, the same day the judgement was due to be released. Her family received the judgement last night.
The 42-year-old Wellington lawyer had terminal brain cancer and her health deteriorated rapidly in the days since her appearance in the Wellington High Court.
She was seeking a declaration that her doctor would not risk prosecution under the Crimes Act if she were to assist Ms Seales to end her life, in the event her final days became unbearable to her.
Ms Seales died of natural causes at 12.35am this morning.
Cate Brett, a spokesperson for the family, reports Ms Seales had been able to comprehend what family and friends have said to her during the week. She says Ms Seales knew the progress of the judgement, but she's not sure if she was aware when the judgement came through.  
Lawyers Andrew Butler, Chris Curran and Catherine Marks also argued that denying their client lawful access to physician assisted death amounted to a breach of Ms Seales' rights and fundamental freedoms under the New Zealand Bill of Rights.
"Ms Seales became increasingly paralysed over the past week and was moved into a hospital bed in her home on the weekend," her supporters said in a statement this morning.
Since then her husband Matt Vickers and mother Shirley Seales have been caring for Ms Seales with support from Mary Potter Hospice and the Capital & Coast district health board nursing team.
Ms Seales was expected to receive a full judgement from Justice David Collins today.
Her husband Matt Vickers announced the decision would be available to the public at 3pm.
A press conference was scheduled for Ms Seales' lawyer's office at 3.30pm, where Mr Vickers was expected to deliver a statement and take questions from media.
Her family were now considering whether or not to proceed with the conference at this time and will confirm their decision later today.
On May 31 Mr Vickers blogged that Lecretia's choice was imminent, but he did not know if she would get to make it, as her condition had taken a turn for the worse.
Ms Seales was a senior legal and policy adviser at the Law Commission.
She was diagnosed with the aggressive brain tumour in 2011.
Her illness caused gradual paralysis, and she lost the ability to move her hand, arm, leg and also her eyesight on the left side of her body.
The tumour rendered her incapable of watching the whole of her case unfold in the High Court at Wellington.
Just as the trial ended, it became clear how sick Ms Seales was. Her husband Matt Vickers wrote of her deteriorating condition.
"Lecretia is not well. Her eyes are closed most of the time. She is having trouble swallowing. She is talking less and less."
By late May, paralysis spread to her entire body, leaving her "rigid as a plank," Mr Vickers wrote.
A hospital bed was delivered, with some difficulty, to the couple's home. This meant Ms Seales did not have to be moved to a hospice, which was against her wishes.
"Lecretia's choice is imminent, and we don't know yet if she will get to make it," Mr Vickers wrote.
"She's been through a few things already that she would rather not have had to go through, but she has taken all of this in her stride and with as much grace and dignity as she can muster."
Mr Vickers said while he did not know whether his wife would choose to die if the court ruled she could, "for Lecretia, it was always having the choice that mattered, not the choice itself."
Her case made waves abroad, with commentators and media in Australia watching the case closely. In one of her last interviews, Ms Seales told ABC how she planned to make her final decision.
"I would die at home, I would have had a lovely meal and I would have my family and my husband and my cat around me."
Asked when this might happen, she responded: "When? When I felt that my state was unbearable or when I couldn't recognise people who I love, you know. If I lose my mental faculties, I don't want to be alive because that's not who I am."
The volatility and variability of brain tumours made it hard to predict Ms Seales' life expectancy.
In early April 2015, Ms Seales' oncologist estimated she could expect to live anywhere between three and 18 months.
Former Prime Minister Sir Geoffrey Palmer paid tribute to Lecretia Seales this morning.
"Lecretia has got to be one of the finest human beings I have ever met," Sir Geoffrey said in a statement.
"When her sickness struck she bore it with a fortitude and steadfastness that was amazing. Her idea to turn her experience into a law reform project was typical of her," he added. "I salute her."
Sir Geoffrey said he was very fond of Lecretia and her husband Matt Vickers.
"Lecretia became not only my professional colleague but also my friend. I recall Matt and Lecretia visited us in Nelson and said they were going to get married. What a wonderful couple. A little much wine was drunk that night. Lecretia is an incredibly private person. She never sought the spotlight. And she is extraordinarily taciturn. But deep down there is a person of great compassion, empathy and judgment."
Prime Minister John Key has also passed on his condolences. 
Ms Seales once worked in the Prime Minister's Department as a legal advisor.
Key says he respects her for taking the case.
"You've got a terminal illness, you're very much near the end, and it's just one of those situations where realistically the step that an individual might want to take. I understand a lot of people wouldn't, but some people might, so I have quite a lot of sympathy for that argument," he said.
"It took a lot of courage to do that because she really had to put herself on the national stage at a time where she would've been suffering a lot of pain, and frankly it would have been a very difficult time for her."
Seales' case won't legalise widespread euthanasia
Although many people today have spoken of Ms Seales setting a precedent, her lawyers were at pains to point out the case was specifically about her, not an attempt to legalise widespread euthanasia.
Lawyer Dr Andrew Butler said before last month's trial the case was "discreet and narrow" and would not trigger the snowball effect some other parties suggested.
"We've heard about the fears that old people are going to be bumped off," Dr Butler said.
Before the trial, Justice David Collins acknowledged the broad interest in the case.
"I am satisfied that health professionals, particularly those involved in the practice of palliative medicine have a direct interest in Ms Seales' proceeding even though Ms Seales' proceeding does not seek to compel any health professional to act against his or her will."
The judge explained the context in which Ms Seales found herself fighting for the right to die.
"Ms Seales' brain tumour was diagnosed in March 2011. Since then Ms Seales has undergone surgery, courses of chemotherapy and radiation therapy.
"Despite this treatment Ms Seales' oncologist is confident her tumour is inoperable and that while further treatment may temporarily halt or even slow progression of the brain tumour, it will ultimately cause Ms Seales' death," he wrote in a judgement.
Government unlikely to put euthanasia back on policy agenda
The Government is unlikely to take the initiative to put voluntary euthanasia back on the parliamentary agenda if the High Court today decides that's where it belongs.
Prime Minister John Key has said that because euthanasia is a conscience issue it would take an MP to introduce the measure to Parliament.
Take your Radio, Podcasts and Music with you