Seabed survey reveals 108-year-old shipwreck
Author

Publish Date

Wed, 29 Aug 2018, 4:54pm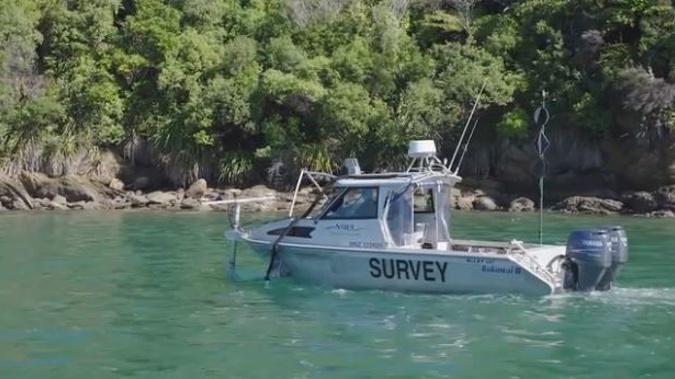 Seabed survey reveals 108-year-old shipwreck
Author

Publish Date

Wed, 29 Aug 2018, 4:54pm
A century-old shipwreck has been discovered among the most complex seafloor survey ever undertaken in New Zealand.
The recent project, undertaken by two Niwa research ships, also revealed other sunken boats and a range of never-before-seen natural features off the coast of Marlborough.
The 280-day effort mapped more than 43,000ha of seafloor, using cutting-edge echo sounder technology that amassed more than five billion data points.
Among the most intriguing finding was the wreck of the Hippolas, a barque which struck Walker Rock in 1909 and was abandoned with no loss of life. 
Several shipwrecks and sunken boats were also located, some known to divers and locals, and some unknown.
Elsewhere, the survey picked up marine farms and a trench dug for a wartime communications cable between islands in the Marlborough Sounds - once considered as a base for the US Pacific Fleet.
Niwa's operations general manager, marine geologist Dr Helen Neil, said the survey further revealed natural features such as complex pockmark structures, scouring, sand waves, sediment braids and freshwater seeps not previously known about, as well as an extensive survey of the kelp habitats in the sounds.
"The results of this survey deliver a quantum step in our knowledge of the Sounds' complex coast within New Zealand's extensive marine estate and provides a foundation for any further science in the region," she said.
"From a visual viewpoint, some of the most exciting finds were sediment wave fields up to 20m high, numerous seafloor pockmarks attributed to freshwater seeps, gravel-filled deep water current scours, complex rocky reefs with extensive kelp habitat."
A collaboration between Niwa, surveying company Discovery Marine and Land Information New Zealand, the project drew upon multibeam echo sounders, which produced a fan of acoustic beams or sound waves directed downwards from the bottom of a boat.
These beams reflected off the seafloor, enabling the surveyors to calculate the depth of the seafloor, and map the seafloor habitat in extraordinary detail.
The data had been used to produce an extensive new catalogue of navigational charts which were last updated in the 1940s, seabed maps and 3D images, providing the most detailed picture of the physical and biological features underneath their coastal waters of any region in the country. 
Marlborough Mayor John Leggett said his council now had a comprehensive, data-rich appraisal of what was a vitally important coastal marine area.
"This will help council in the sustainable management of coastal resources, and inform the community's growing desire for more comprehensive marine protection to maintain biodiversity."
The findings will be formally presented in Marlborough tomorrow afternoon.