Scorching summer temps set to spike
Author

Publish Date

Mon, 29 Jan 2018, 10:20am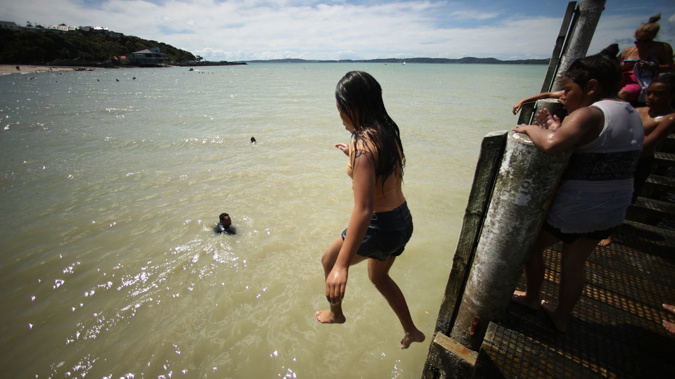 Scorching summer temps set to spike
Author

Publish Date

Mon, 29 Jan 2018, 10:20am
Another warm day is in store for the country today and tomorrow - but rain is on the way later in the week.
Today will be sweltering for most of us, especially Central Otago, with MetService predicting a high of 34 for Wanaka and around 31 for Queenstown.
Auckland city is expected to get a maximum of 29 degrees and Hamilton around 30.
Temperatures are expected to be similar tomorrow.
However, MetService duty forecaster Karl Loots says that come Thursday, a frontal system will bring rain to much of the country, as well as much cooler conditions for the South Island later in the day.
He says those cooler conditions will spread over the North Island early on Friday.
As a result of scorching conditions, police are urging people not to leave kids or pets in cars.
Two pre-schoolers had to be rescued from a car at The Base shopping centre in Hamilton yesterday, after they were left there by their grandfather, who'd gone to get takeaways.
The temperature outside was around 30 degrees but it could've been 10 degrees hotter inside the car.
Senior Sergeant Simon Cherry says the message is quite clear when it comes to children, pets and anyone else in a car.
He says they shouldn't be left in cars because vehicles can get very hot very quickly, which could result in tragic circumstances.
Dog owners are being urged to think twice before walking their canine friends in the heat, as hot concrete can easily scorch and injured dog paws.
Hutt City and Wellington Animal Services manager Les Dalton says going for a walk early in the morning or later at night is the best choice to avoid harm to your pet.
Meanwhile, Wellington's mayor Justin Lester is inviting anyone struggling in the heat to join him for a dip in the harbour today.
The capital is forecast to reach a high of 28 degrees.
Lester says he'll be jumping off the diving platform near the Wharewaka at 1pm to cool down.