Student propositioned two staff members, says Auckland University
Author

Publish Date

Mon, 20 Jun 2016, 11:52AM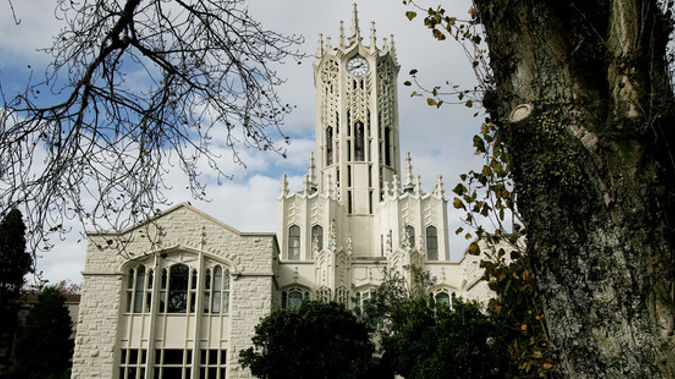 Student propositioned two staff members, says Auckland University
Author

Publish Date

Mon, 20 Jun 2016, 11:52AM
UPDATED 3.45PM Auckland University says the student at the centre of sexual harassment claims propositioned more than one staff member.
A 30-year-old woman was suspended from the University of Auckland after sending her lecturer an email asking: "Would you like to have sex in Bali?", the Herald on Sunday revealed yesterday.
She is not allowed back at university until next year.
The woman said she sent only one email which, while risque, was very straightforward, polite and non-threatening in its approach.
However, a university spokeswoman now says the student was found by the University Proctor to have sent inappropriate emails to two staff.
She was instructed to have no further contact with them on matters not directly connected with her education.
But the University spokeswoman says the student ignored the instruction and continued to send inappropriate and abusive emails.
She says as a result of this behaviour, the student was suspended.
The woman sent one of the letters in March, a few weeks into her course. It said: "It's rather forward of me but I wondered if you and your wife are the open, experimental type?
"Bali Indonesia rendevous [sic] in July if you are interested. I've made a booking for a week here before I go diving in the komodo islands :) I'd like to spend the week getting to know you intimately."
She told her lecturer that if her attention was unwanted he should ignore her message. "No need to compute a rejection letter! And I would never expect you to be unfair, I'm happy to wait until after the exam."
Soon after receiving the email, the lecturer forwarded it to his boss. An investigation was launched and the student was found guilty by the university proctor of sexual harassment.
An email seen by the Herald on Sunday confirmed the decision and outlined the student's right to review.
A university spokeswoman confirmed "a university student has been investigated in relation to an allegation of sexual harassment this year". She would not discuss the outcome.
The student said she intended to appeal against her suspension.