Royals brave the weather to greet fans
Author

Publish Date

Wed, 4 Nov 2015, 2:42pm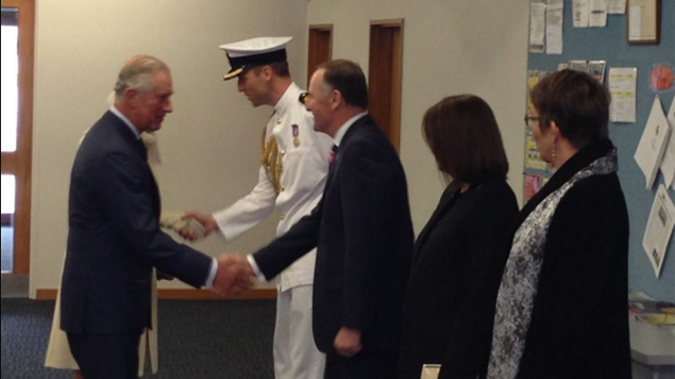 Royals brave the weather to greet fans
Author

Publish Date

Wed, 4 Nov 2015, 2:42pm
UPDATED 6.15PM: The Duke and Duchess of Cornwall have braved Wellington's foul conditions to greet dedicated fans. 
Prince Charles and his wife Camilla were inside the National War Memorial where they were laying a wreath.  Afterwards they went outside to meet with members of the public.
The weather's been bad for the couple since they stepped off the plane. 
Reporter Nick Walker was at the military terminal at Wellington Airport when the couple arrived and said "it's raining, it's windy and it's cold".
The Royals were quickly welcomed by John and Bronagh Key and mayor Celia Wade-Brown, before being whisked away to Government House.
Reporter Frances Cook said the weather at Government house also proved a problem.
"Guns were fired to celebrate the arrival, but the official ceremony ended there - cut short to avoid a royal soaking."
Two of the fans they were sure to meet were Brenna Smith and her sister, who wore four layers of clothing each.
"I'm a big fan of the royals and have been for a while."
She said she didn't second guess her decision even when she saw the weather, she just "had to convince [her] mother to let [her]".