Road island hazardous for Wellington drivers
Author

Publish Date

Tue, 30 Aug 2016, 12:40pm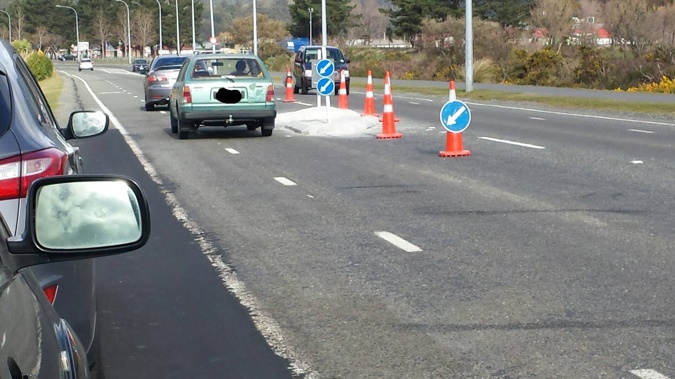 Road island hazardous for Wellington drivers
Author

Publish Date

Tue, 30 Aug 2016, 12:40pm
A stern dressing down for the developers who put an unmarked traffic island in the middle of a busy Wainuiomata road.
The island is in the middle of Parkway Road.
The plan is to create a turning bay into the Parkway Rise subdivision, but the island was installed before any of the road markings or other infrastructure.
Lower Hutt City Councillor Campbell Barry said it's part of a wider roading plan for access to the subdivision, but as it stands, there are no markings and cars are having to swerve to avoid it.
"And really, to be frank, they've just made a bit of a stuff up by putting an island in first before doing any of the other work and that's why it doesn't look right and why it's been a bit of a hazard."
Mr Barry said once the rest of the work is completed, the traffic island should no longer be a problem.
He said signs and cones have now been put in place so it's much clearer for motorists.