Revealed: New mums as young as 13 and as old as 53 in New Zealand
Author

Section

Publish Date

Wednesday, 27 December 2017, 6:47AM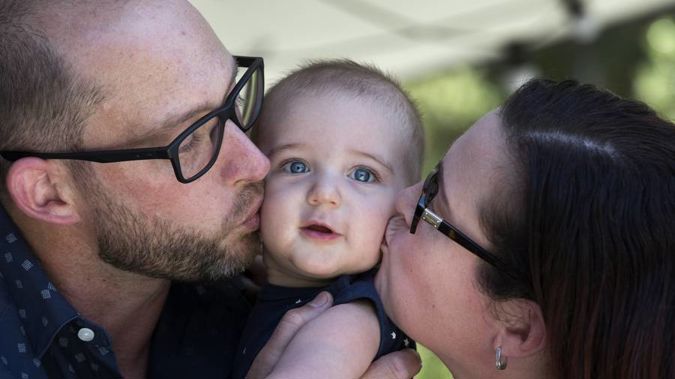 Kiwi women as old as 53 are having babies, new figures show.
Figures from the country's 20 district health boards show the oldest woman to give birth between 2014 and 2016 was 53 while the youngest was 13.
In 2016, the oldest woman to give birth was a 53-year-old at Auckland Hospital, in 2015 it was a 50-year-old in Northland and in 2014 it was a 53-year-old in the Waikato.
Statistics New Zealand figures show 402 women aged 45 and over had babies during those three years in New Zealand and 90 of those were aged 47 or over. In the same period 66 women under-15 gave birth - nine of those under 14.
Between 2014 and 2016 there were a total of 177,708 live births throughout the country.
Fertility Associates chairwoman Dr Mary Birdsall said the age of women having their first babies was trending upwards and was now over 30.
She said couples were now getting married later, focusing on careers or buying a house before having children.
"There is more acceptance of fertility clinics and often the expectation that fertility clinics could overcome the effects of ageing," she said.
But, while fertility specialists could do amazing things, they could not stop or turn back the effects of ageing to allow women to have a child using their own eggs, she said.
"I would see someone every day where the are not going to be able to have children because of where they are, because of their biology, and they are often shocked that science can't offer a solution."
And even when woman are able to have children later in life, there remain challenges and risks associated with it.
Ady Priday, a self-employed midwife based in South Auckland with 22 years' experience, had worked with clients as young as 14 and as old as 50 in recent years.
This year alone, about half of her clients were between 40 and 50 years of age, she said.
In her case, all the older mums she cared for had become pregnant naturally and most already had large families. For them, every child was considered a gift no matter when it came, she said.
Sean and Amanda Gordon say 6-month-old Lachlan is worth every cent of their $40,000 IVF costs. Photo / Brett Phibbs