Revealed: How the Provincial Growth Fund is actually being spent
Author

Publish Date

Wed, 22 May 2019, 6:46AM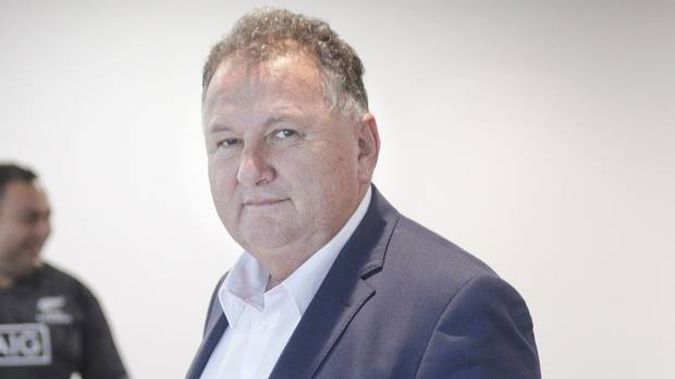 Revealed: How the Provincial Growth Fund is actually being spent
Author

Publish Date

Wed, 22 May 2019, 6:46AM
Most Provincial Growth Fund announcements are for plans rather than actual projects, and most of the money is going straight back to various branches of government.
Of the almost 200 separate funding announcements made by last Friday, more than half have been feasibility studies, business cases and other forms of planning.
However, more than three quarters of the money spent has gone to government agencies, departments and councils to fast-track projects or make up for funding shortfalls.
More than half of the fund has gone towards transport, communications, water and other infrastructure projects. Roading and rail had each received about 20 per cent of the money spent so far.
Primary industries and related processing industries has received about 13 per cent of the fund, with most of that money split between fisheries and forestry.
Environmental and conservation projects have received about six per cent of the fund. Town centre redevelopments have received about five per cent.
Training and social development projects - aimed at helping more young people into skilled employment had received about five per cent of the funding. A similar amount has gone to so-called "economic development" initiatives aimed at promoting business growth.
While NZTA, KiwiRail and district councils have been the main recipients of funds, a small group of private organisations have also received substantial grants.
Almost nine per cent of funding announced so far has been for trusts and charities. The embattled Waitangi National Trust and the New Zealand Howard League for Penal Reform, headed by former Labour Party president Mike Williams, have been major winners.
About eight per cent has gone to private businesses. Most of that money has gone to American-backed Barton Mines, the Ruapehu ski field, Westland Milk Products and the developers of a new Methven hot pool complex.
Iwi and hapu have received about six per cent of the money to date, with eastern Bay of Plenty's Whakatohea iwi receiving about three per cent and the Northland's Ngapuhi iwi receiving about 1.5 per cent.
Most other iwi, including regional development minister Shane Jones' iwi of Te Aupouri and Ngai Takoto, are yet to receive any money from the fund.
When broken down by region, Northland is receiving the lion's share of announcements, but it's not receiving the lion's share of funding.
Almost a quarter of funding announcements to date have been for Northland, but the country's poorest region has received only about 16 per cent of funding, equating to about just over $700 per resident.
The largest share has gone to the West Coast, with more than $4000 dollars per capita. Gisborne has also received far more funding than Northland, securing more than $3000 per capita so far.
The $3 billion fund invests in economic opportunities for the 2.5 million people living outside our three largest cities, at a rate of $1200 per capita.
But with a quarter of the fund allocated, the West Coast and Gisborne have already received more than their share, and Northland is on track to receive its share.
Every other region is set to miss out, with Waikato, Hawke's Bay, the upper South Island, Canterbury and Otago being almost entirely ignored.
Jones said officials had been directed to focus on particular industries and parts of the economy where need is greatest.
"It is their job to executive the government's policy. Our policy is to allocate putea into different segments, sometimes firms, and into key provinces."
He said the fund is also focused on attracting private sector investment.
"Industry will invest but they have told us: 'we are not going to put any more dough into these areas like the East Cape and the West Coast unless basic infrastructure is improved'. The market can't deliver it and we are."