Report puts spotlight on bullying complaints against judges
Author

Publish Date

Mon, 20 Aug 2018, 5:47AM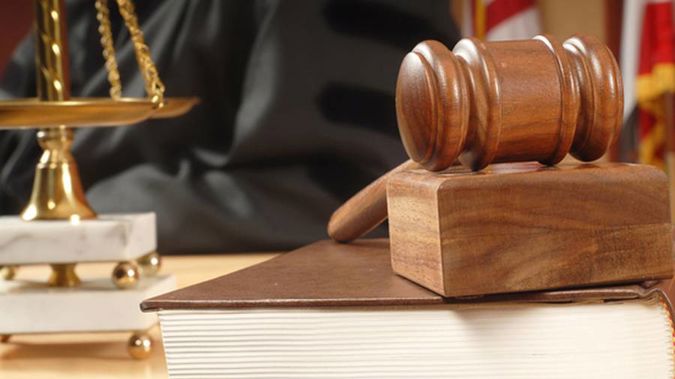 Report puts spotlight on bullying complaints against judges
Author

Publish Date

Mon, 20 Aug 2018, 5:47AM
New Zealand's judicial watchdog says there is a "spotlight" on bullying behaviour by judges, as new figures show nearly 900 complaints were made against individual members of the bench during the past three years.
The numbers come as Judicial Conduct Commissioner Alan Ritchie this month released his annual report for the year ending July 31.
It showed there were 223 complaints about individual judges in the past year, down from 314 the previous year.
The grievances were for delays, discourtesy, incapacity, incompetence and bias - with a related failure to consider recusal.
Allegations of criminal behaviour, including corruption and conspiracy were also made.
In his report, Ritchie said he was also "aware of a spotlight" on bullying behaviour by judges towards lawyers.
A recent survey of the legal fraternity by the New Zealand Law Society, in response to a series of scandals which hit the country's top law firms, found judges were to blame for 44 per cent of bullied lawyers working in criminal law and 50 per cent of barristers who have been bullied.
The Heads of Bench, each court's chief judge, had a "brief meeting" with Chief Justice Sian Elias about judicial bullying last month, the report reads.
In his report, Ritchie said, on occasions and not in the current year, there was sufficient concern to justify referrals to Heads of Bench for bullying complaints.
"In doing so the expectation has been expressed that the particular judge, or judges generally, be reminded of their obligations in terms of public confidence in the judicial system," he wrote.
"Guidelines for Judicial Conduct should leave little room for doubt about what is, or is not, appropriate behaviour. As former lawyers themselves, all judges should have etched in their minds, as though second nature, their obligation to treat lawyers with respect and courtesy."
Ritchie said "moves are now afoot" for a protocol designed to assist with the problem.
In response to an inquiry from the New Zealand Law Society in April, Ritchie also said on "admittedly rare" occasions he "sensed an unwillingness" for lawyers to speak up.
"To make what may well have been eminently justifiable complaints to me," he said.
"Concern for career and livelihood would seem to be the likely cause [not to complain].
"My advice has been to inquire whether there might not be a very senior practitioner in the area prepared to make a complaint on behalf of court users generally."
However, Richie said there would need to be specific examples of misconduct which could be checked against the court's audio recordings.
During the year, 190 complaints were examined, down from 330 the previous year.
But eight were referred to a Head of Bench, up from two the previous year.
In the past year, three of the four complaints referred to the Chief District Court Judge, Jan-Marie Doogue, were for just one judge.
Judge John Brandts-Giesen discharged a domestic violence abuser last December in the Queenstown District Court.
But he also told the offender during sentencing: "There would be many people who would have done exactly what you did, even though it may be against the law to do so."
Judge Doogue told the Herald at the time she did not seek to defend Judge Brandts-Giesen's remarks.
"And I am sure on further reflection neither would he," she said.
Judge Brandts-Giesen accepted his error and said he did not articulate the views he would usually express concerning violence, particularly domestic violence.
The High Court later overturned Judge Brandts-Giesen's decision, entering three convictions against the offender and ordered the case back to the Queenstown District Court for a sentencing conducted ''entirely afresh''.
The remaining referral to Judge Doogue was made after Ritchie and Deputy Commissioner Kathryn Snook decided a judge had a conflict of interest.
Judge Doogue told the Herald the public are entitled to expect findings made by an independent statutory authority to be heeded and acted on by the relevant Head of Bench.
"I value highly his role in a sophisticated and functioning democracy where the integrity of the courts, such as the District Court, are vital."
Chief Justice Elias was unavailable for comment.
In the past year, there were two referrals to Justice Venning, one to the Chief Judge of the Māori Land Court, Wilson Isaac, and one to the Chief Coroner, Judge Deborah Marshall.
One referral to Justice Venning was for a delay.
The other was to ensure the adequacy of guidelines or protocols for disclosure by judges on matters which might lead to apprehension of bias and consideration of recusal, the report said.
The referral to Judge Isaac was for the need of meticulous attention to matters which might justify disclosure.
And the referral to Judge Marshall was to ensure a "full and clear understanding between the Coroner and the Chief Coroner to avoid any possible concern over public confidence in the judicial system".
Fifty four complaints were made about Supreme Court judges, from just nine people, and 10 complaints were about Court of Appeal judges from three individuals.
However, none of the referrals to Heads of Bench were about judges of the Supreme Court or the Court of Appeal.
"It also remains apparent that some complaints about Supreme Court judges are driven by that being the final appellate court," Ritchie's report reads.
Complaints about lawyers and court staff are regularly received, Ritchie said, but cannot be considered because it is out of his office's jurisdiction.
When examining complaints against judges, there is a relatively high threshold because of jurisdictional limits and the principle of judicial independence.
New Zealand's Heads of Bench
• Chief Justice Sian Elias is the head of New Zealand judiciary and Head of Bench of the Supreme Court.
• Justice Stephen Kós is the President of the Court of Appeal.
• Justice Geoffrey Venning is the Chief Judge of the High Court.
• Judge Deborah Marshall is the Chief Coroner.
• Judge Jan-Marie Doogue is the Chief Judge of the District Court.
• Judge Laurence Ryan is the Principal Family Court Judge.
• Judge John Walker is the Principal Youth Court Judge.
• Judge Laurie Newhook is the Principal Environment Court Judge.
• Judge Wilson Isaac is the Chief Judge of the Māori Land Court.
• Judge Christina Inglis is the Chief Judge of the Employment Court.