Regions 'vulnerable' due to air traffic controller shortage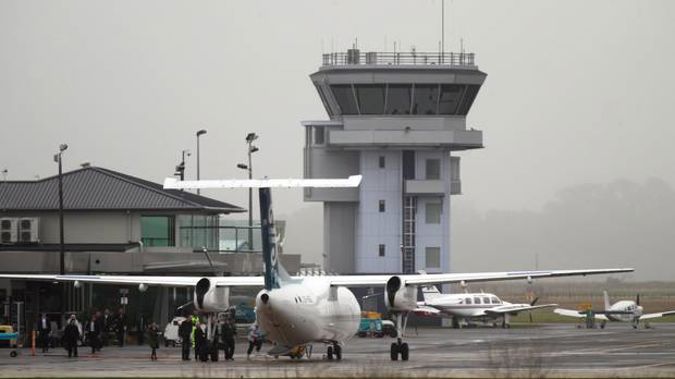 The union representing air traffic controllers says it's ''concerned and disappointed'' at comments made by Police Minister Stuart Nash about a worker at Napier's control tower.
The minister described a controller as a ''clown'' for turning up late to work and delaying a flight. But controllers say they are being stretched too thin to staff regional towers.
"The Minister's reference to an air traffic controller, the only one rostered to work at Napier Airport that morning, as a 'clown' for being late for work was upsetting and unnecessary," said Tim Robinson, president of the New Zealand Air Line Pilots Association which also represents air traffic controllers.
The Napier MP said on Twitter yesterday after he said his plane from Napier to Wellington was delayed due to a controller turning up late for work.
"Air NZ Plane late leaving Napier by 20 minutes yet again; but for the 2nd Monday in a row it's because air traffic controller turned up late for work," he Tweeted.
@FlyAirNZ plane late leaving Napier by 20 minutes yet again; but for the 2nd Monday in a row it's because air traffic controller turned up late for work. Yet again a plane full of punters delayed because some clown slept in! Unbelievable & unacceptable.

— Stuart Nash (@Stuart_NashMP) September 9, 2018
Airways said the earlier delay was in fact caused by an air controller's car breaking down.
Robinson said regional control towers were operated by a very few men and women. This included Napier which had only two shifts – one in the morning, and one in the afternoon.
"Staffing the network with the smallest number of controllers to save on costs makes regional aviation services vulnerable and creates a single point of failure.
"In the case of yesterday, this puts considerable pressure on those staff to cover each other's shifts, sometimes at very short notice if there is a family problem or illness, for example,'' said Robinson.
Airways — which runs the air traffic system— is investigating using remote' digital towers control traffic in some regional centres.
Controllers at central locations would be able to monitor the airfield by video and tracking systems. The state-owned enterprise has already said the new tower in Wellington in among the last of the big traditional towers it would build.
There are about 350 controllers throughout the country with most in Airways' Christchurch and Auckland bases.
Robinson is an airline pilot and said his group would always support the benefits of improved technology but even the best and most complex digital system would never replace the highly skilled and experienced air traffic controller.
"A centralised remote tower system would potentially exacerbate the skeleton staff situation as that means a further reduction to one person per shift to operate and control the airspace over a multiple number of regional airports.''
In its recent submission to the Government's Employment Relations Amendment Bill, the association has told a select committee that given the profession was widely recognised as one of the most stressful occupations in the world.
It had the highest need for mental alertness, and also restricting the ability for air traffic controllers from having 'normal' breaks like other workers was ''irresponsible and unsafe,'' and could potentially lead to a serious incident or accident.
"At regional airports they are often solo controllers working the shift by themselves. This means that they have the sole duty to ensure that the aerodrome and surrounding airspace remains safe.''
Robinson said his association would write to Nash outlining this situation and asking for his support to address minimum staffing issues.
''This will assist so he is no longer 20 minutes late on his flight to Wellington, and that both passenger and employee safety is not compromised," Robinson said.
Comment has been sought from Nash and Airways.