Public raise money for prosecuted 'hero' pilot
Author

Publish Date

Tue, 15 Dec 2015, 5:19AM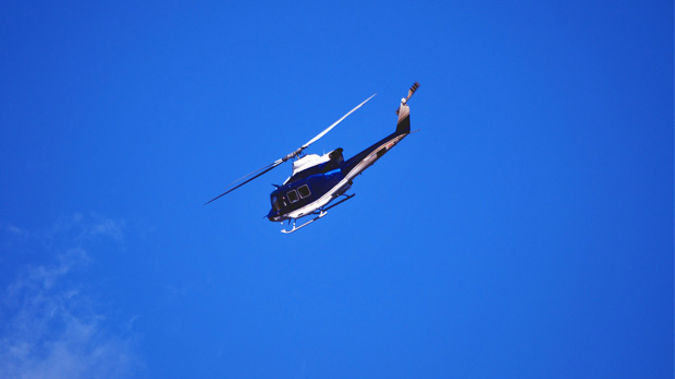 Public raise money for prosecuted 'hero' pilot
Author

Publish Date

Tue, 15 Dec 2015, 5:19AM
A give-a-little page set up to pay the fine of a Kaikoura helicopter pilot prosecuted for flying without a license has raised more than he was ordered to pay.
Dave Armstrong has been convicted of flying without a valid medical certificate and fined close to $6000 after he flew rescue teams in to remote bush, to save a hunter who had broken his leg.
The hunter, Scott Lee, set up a give-a-little page to raise money to pay Armstrong's fine, which by 5 o'clock yesterday had already eclipsed $6000.
Scott Lee said Armstrong has also spent a lot of money on legal fees and the rest of the money will go to that.
"I said to him when it started off 'how much money is it going to cost you?' and he didn't have too much of an idea, but I don't think he's going to get much change out of 100 grand for his legal fees, so every dollar counts towards that."
Meanwhile Aviation New Zealand confirmed the rules may need to be reviewed following the prosecution of Mr Armstrong.
There's already a provision in the Civil Aviation Act that allows people faced with a life threatening situation to divert from the rules, but that doesn't extend to flying without a medical certificate, something Aviation New Zealand CEO Samantha Sharif says may need to be changed.
"So the issue will be whether legislation goes far enough, and I think now that we've had the sentencing here in this case and all the facts have come out we'll be able to take a closer look at everything that was relevant."
But the Civil Aviation Authority reaffirmed it has no plans to change the act.
CAA Director Graeme Harris said Armstrong was a repeat offender, and if it just been that one instance Armstrong would not have been prosecuted.
"This is about a pattern of unlawful behaviour, and I think the rescue of Scott Lee, if that was the only case we're talking about then we probably wouldn't be having this discussion right now."
Harris believes not prosecuting Armstrong would have sent the wrong message and ultimately put lives at risk.
Armstrong's lawyer Craig Ruane told the sentencing judge a conviction could send a dangerous message to the aviation industry that pilots shouldn't step in life and death situations for fear of prosecution.
But Harris said the authority can use its discretion.
"And frankly, if Mr Armstrong had done everything exactly right with this Scott Lee rescue and told us about it shortly after, it's highly improbably that a prosecution would have been taken."