Prison guard shortage sees seconded officers put up at 5-star hotel
Author

Publish Date

Thu, 16 Mar 2017, 5:28pm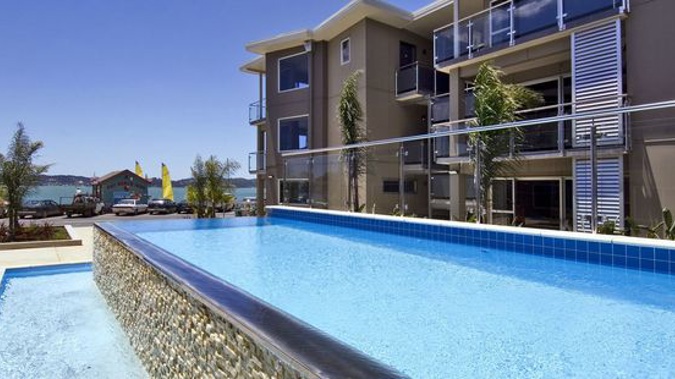 Prison guard shortage sees seconded officers put up at 5-star hotel
Author

Publish Date

Thu, 16 Mar 2017, 5:28pm
Corrections officers are being housed at a five-star waterfront hotel in the Far North while on secondment to cover the region's short staffed prison.
While Corrections say they are getting "good value for money" they admit that putting staff up in luxury accommodation is not a good look and will look to other providers in
future.
And a prison source says that in spite of the flashy digs, the staff are "not living the life of Riley" - far from it, in fact.
The Herald learned of the arrangement after being contacted by a Far North resident who was concerned that Corrections were paying upward of $300 per night to accommodate guards at the Edgewater Palms Apartments in Paihia.
Touted as "a slice of 5-star paradise" prices at the Edgewater range from $382 per night for a one bedroom room with a garden view to $874 per night for a 2 bedroom waterfront apartment.
"I don't begrudge these officers a pleasant place to stay given the awesome job they do but they are staying in Paihia premium accommodation on the beach front," the resident said
"Even though I'm sure they will have negotiated a low rate, it is a bit over the top given there are numerous motels closer to the prison that are less than half that daily rate and would probably negotiate a lower rate as well for a long term stay."
It is no secret that Corrections are embattled by a staff shortage at a time where the number of inmates has hit a record high.
As a result of not having enough prison officers to control the muster, inmates are being locked down for longer periods and staff members are being shuffled around Corrections facilities to cover roster shortfalls.
Corrections deputy chief executive of finance, property and technology Neil Cherry told the Herald that about 30 staff were seconded to the Northland Region Corrections Facility located about 30km inland from Paihia, Rimutaka Prison in Upper Hutt and Waikato's Waikeria Prison "to assist with increasing prisoner numbers".
"These staff are on fixed term, temporary secondments as the department recruits and trains new Corrections' officers," Cherry said
"When staff from other prisons are working at these sites and required to live away from home, Corrections is responsible for ensuring that they have accommodation."
Cherry said accommodation was selected to "ensure staff are accommodated together wherever possible and have access to meals and laundry services".
Since late February, eight staff have been seconded to NRCF.
Their accommodation was selected by a travel company used by a number of government agencies.
The company is tasked with identifying accommodation providers and negotiating "significant discounts from the providers' normal rates".
"Corrections contracted accommodation at the Edgewater Palms Apartments at Paihia for staff working at NRCF on the basis that the daily rate was cost effective, the location was close to the prison, all eight staff could be accommodated together and the accommodation was available at relatively short notice," Cherry said.
"Other options were explored and the Edgewater Palms Apartments was the lower cost option available at short notice."
The cost of accommodation at the Edgewater fell within the Department's standard guidelines of "no more than $130-$150, excluding GST, per night"
"I have reviewed the use of Edgewater Palms Apartments," Cherry said.
"Although the daily rate represents good value for money and the accommodation more than meets the needs of our staff, better judgement could have been exercised in recommending this option for such a longer term arrangement.
"I have requested that our travel company explores alternative accommodation options for the staff seconded to NRCF."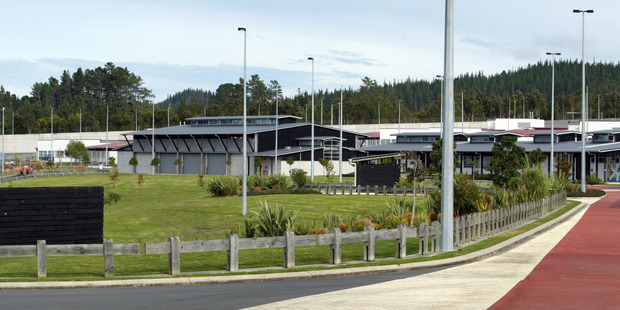 Inside Northland Regional Correction Facility, also known as Ngawha Prison. Northern Advocate photograph
Cherry acknowledged the staffing shortage within the prison system and promised help was on the way.
"The Department's national recruitment campaign has been very successful to date and it is envisaged that sufficient staff will be recruited and trained for NRCF no later than June of this year," he said.
"Secondments from other prisons will be scaled down as new staff are deployed.
"I am grateful that our staff and unions have supported the department during a period of rapid growth in prisoner numbers."
Cherry said that for safety reasons, Corrections' did not usually disclose where seconded staff were saying and he was "disappointed that their accommodation has become a focus".
A prison source said the issue was not where guards were staying - but why they were there.
"The reason they are there is that the muster is poked," the source told the Herald.
"Prisons are desperately short staffed and they have reduced unlock hours to reduce the need for staff - but they still can't operate fully.
"This is not an issue that has come out of the blue, none of this is a surprise, (staff) have been complaining about this for years... Corrections have been asleep at the wheel."
The source said any perception that guards were "staying in Paihia living it up" was completely misguided.
"They are up there away from their families, away from their homes, they don't have a car, they are ferried from their accommodation to prison every day and otherwise they are
stuck.
"They don't get a living away from home allowance, and they can spend up to $100 a day on food - that's $30 for breakfast, $20 for lunch and $50 for dinner - and that is not cash they are given, that is the maximum they can claim back.
"So they are actually not up there living the life of Riley, they are there on a pretty good rate, they're doing a good thing for the taxpayer.":
The source said compared the guards situation - men and women tasked with supervising the most dangerous and volatile people in the community - with other government employees.
"Look at politicians who get a living away from home allowance, travel allowance."
Corrections Minister Louise Upston declined to comment, saying the matter was "operational".