Police slammed over significant deficiencies in Roastbusters case
Author

Publish Date

Thu, 19 Mar 2015, 11:40AM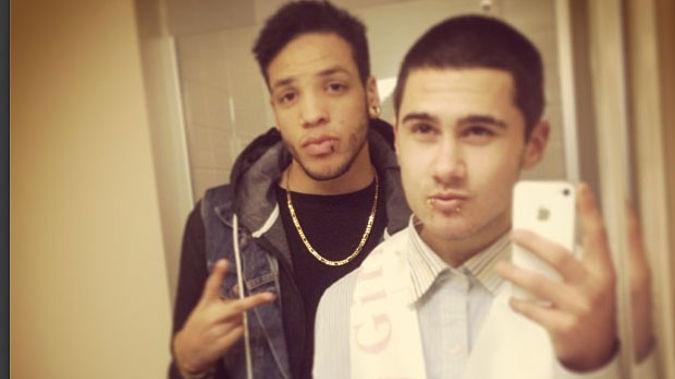 Police slammed over significant deficiencies in Roastbusters case
Author

Publish Date

Thu, 19 Mar 2015, 11:40AM
UPDATED 5.18pm: Members of the Roast Busters group still won't be charged, despite a report slamming the police investigation into their alleged sexual offending.
Police Commissioner Mike Bush accepts the entirety of the Independent Police Conduct Authority report, which includes identifying a failure to consider all possible charges that could be laid.
However, he says a follow up investigation turned over every stone before deciding not to prosecute.
"I can give you the assurance that Superintendent Malthus' team explored every avenue of inquiry spoke to every person possible and took every step possible."
The Minister of Police says he's been promised police are taking seriously criticisms from the IPCA over their handling of the Roastbusters case.
Commenting on the scathing findings, Michael Woodhouse says they make for grim reading and highlight a failure to uphold a level of policing, he, the victims, and the public expects.
"It shows clearly some failures on behalf of individual police who were charged with investigating, and that's extremely disappointing."
Labour's police spokeswoman Jacinda Ardern told Parliament the police failed the seven young female victims miserably.
"The police should have knocked on these young men's door.
"Regardless if they were to put handcuffs on them, they should've questioned them on their behaviour.
"They should have told their family about what was going on - and that didn't happen."
The Greens are also giving a vote of no confidence in the police.
Co-Leader Metiria Turei says the Police Minister can get as many assurances as he likes from police.
"The fact is that police are not investigating these complaints properly, they are not keeping records of these complaints properly and more and more young people are at risk as a result.
"That is what the IPCA report shows very clearly."
The police officers criticised in an Independent Police Conduct Authority report into the Roastbusters investigation will stay in the force.
Bush says an investigation into the three officers is ongoing, but they won't be sacked.
"This is a performance issue and the IPCA findings will form part of an employment process."
However, Green Party Co-Leader Metiria Turei wants the Minister of Police to set up an independent taskforce to implement and enforce changes in police culture.
She believes victims deserve a better response from police.
"A woman still cannot walk into a police station, make a complaint of abuse and feel confident it will be investigated fully."
Waitemata commander offers apologies
Waitemata Police District Commander Superintendent Bill Searle is offering a public apology to the young women at the centre of the investigation into alleged offending by the Roastbusters group for the shortcomings outlined in today's Independent Police Conduct Authority report.
"I'd like to publicly apologise to the young women and their families for the trauma that has been caused to them.  I will arrange to do this in person, depending on their wishes."
 "I accept the IPCA's findings that some of my staff did not meet the required investigation standard and did not connect the various cases or work with other agencies to develop preventive strategies."
"We clearly let the victims down. If any further disclosures are made, they will be assessed on a case-by-case basis and investigated appropriately."  
Police slammed
Police have been slammed over their handling of the Roastbusters investigation.
The Independent Police Conduct Authority's report has found a number of significant deficiencies in the original police investigations into the case.
The Roastbusters, a group of Auckland teenagers bragged on Facebook about allegedly having sex with drunk and underage girls.
IPCA chair Judge Sir David Carruthers says police approached complaints on a case-by-case basis, when they should've made connections between the various cases and worked with other agencies to stamp out the behaviour.
Sir David says police failed to follow up and pursue positive lines of inquiry.
"The supervisory oversight of the individual cases was inadequate and the investigating staff failed to properly consider all available offences in determining whether or not to prosecute the young men," Sir David says.
The IPCA has found police treated the young women and their families with courtesy and compassion, but contact with the young men at the centre of the case was inadequate or non-existent.
"In that respect they breached police policy, which requires all reports of child abuse to be thoroughly investigated, even if the child withdraws the complaint."
Labour says police are guilty of a "litany of mistakes" in the handling of the investigation.
MP Jacinda Ardern says the findings of the IPCA's report are "damning".
"And I think it reinforces the public view, instinctively we all felt like more should have been done, and the IPCA has confirmed that more could have been done."
IPCA gets support from advocate
The IPCA, though, does have some support.
A sexual assault advocate is backing the Police Commissioner in his belief the failings of the Roast Busters investigation won't be repeated.
National Survivor Advocate Louise Nicholas says she's seen a big change in police training.
"If that training was back a couple of years ago and those cops had done that training, I could pretty well much guarantee hand on heart that what happened back then wouldn't have."
"Statement from Commissioner Mike Bush: Police accept Roastbusters investigation let down victims and NZ public"
I have accepted the findings of today's Independent Police Conduct Authority report on Police handling of the alleged offending by the Roastbusters group and agree that the standard of investigation in these cases fell far short of what I and the New Zealand public rightly expect.
I am very disappointed that we let down the young women at the centre of the Roastbusters allegations.   The focus of the modern New Zealand Police is putting the victims at the heart of what we do and taking a preventive approach to offending.  In both these areas we did not perform to the level required and expected.
Waitemata District Commander Bill Searle is apologising publicly to the young women and their families for the deficiencies that occurred in his district.
The officers involved were highly motivated to do the right thing by the young women but individual poor practice, poor supervision and a lack of focus on connecting the various activities of the young men created the opposite effect.
Police have worked hard over the past few years to improve the standard of investigation and prosecution of child abuse and adult sexual assault cases and I note the Authority found no evidence of ongoing and widespread poor practice nationally.
NZ Police carry out 14,000 child abuse and adult sexual assault investigations every year.  The overwhelming majority of these cases are managed professionally by highly motivated staff.  I can assure the public of New Zealand that the failings of a few staff at a point in time do not represent national practice.  I can reassure victims that they can bring complaints to us and we will investigate them properly and fairly.
I'm confident the remedial actions taken in Waitemata since the Roastbusters allegations came to light in late 2013 will help prevent such a situation arising again.
Changes already made include better coordination, oversight and supervision of child protection and adult sexual abuse investigations and changes to case review practices.
This report has learnings that are relevant for many Police staff.  As this case shows, it can be difficult for officers to balance the wishes of victims with the need to fully investigate serious allegations and prevent future offending.
We're further developing our national child abuse and adult sexual assault policies to give our officers better guidance in this area.