Police change exams after trainee detectives share 'cheat sheets'
Author

Publish Date

Mon, 31 Jul 2017, 5:25AM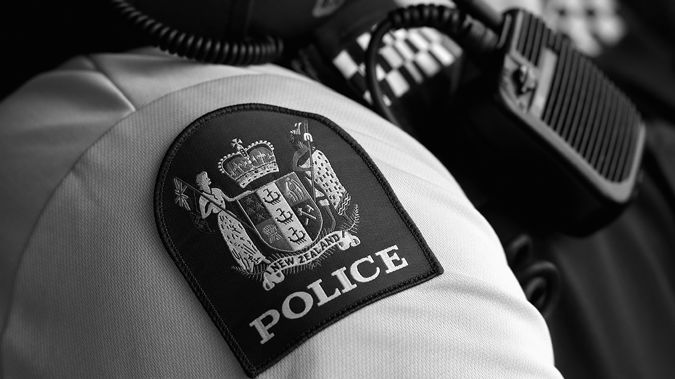 Police change exams after trainee detectives share 'cheat sheets'
Author

Publish Date

Mon, 31 Jul 2017, 5:25AM
The police were forced to change exams for trainee detectives after a group were discovered sharing "cheat sheets" of test questions and answers from previous years.
The exams were postponed across the three Auckland police districts this year after a whistleblower raised concerns about the study material circulating through the training school.
An internal investigation, Operation Dragnet, found 12 detective constables received emails with questions and answers from previous exams, often word for word, including multi-choice sections.
This material was referred to as "academic dishonesty" and "clearly cheat sheets" by senior trainers at Police College.
But no disciplinary action was taken as the trainee detectives pointed out they were encouraged to share study material and knowledge as recruits in Police College.
Instead, a review of the CIB exams found they were open to "potential compromise" because of the "lack of significant updates" for some years.
From this month, this is no longer possible as questions in the online tests are now drawn randomly so each exam is unique.
The saga was described as a "clash of generations" by Police Association president Chris Cahill.
The senior trainers are from an era when they learned by memorising "every word verbatim", said Cahill, while the younger generation are encouraged to work together and share knowledge.
Cahill said cheating, including actual copying of test papers, had been caught many times before.
"The fact the Training Service Centre still operated a three test system with the same questions each time surprises me and is a failure on their part."
The "cheating" allegations were a serious matter for some of the country's most senior detectives, according to correspondence released under the Official Information Act.
Detective Senior Sergeant Pat O'Donovan, the investigations training manager, created a spreadsheet to analyse the "cheat sheet" documents and the authors.
There were three different tests - A, B and C - for each module such as homicide law, evidence, drugs, sexual offences and arson dating back to 2012.
In many cases, the exact wording of test questions were compiled and shared in documents up to 18 pages long.
"Hey bro refer attached. I got test A. Pretty much everything in there I got," was one comment in the email chain.
Another suggested studying a particular set of notes as they were "bang on!"
The analysis by Donovan then moved all the way up the to Detective Superintendent Tim Anderson, the most senior detective in the country.
Of note, wrote Detective Senior Sergeant Peter Florence in an email, was the trainees had been lectured about "academic integrity" during their induction course as he knew by that stage the test modules were potentially "compromised".
"Each individual must have been aware that the material was inappropriate and the appropriate course of action would be to contact their supervisor," wrote Florence.
"Of disappointment to myself is when I spoke to them, they were already in possession of the material."
In March, testing modules were postponed under the guise of "maintenance" until the "POI" - persons of interest - were identified, according to an email from Detective Inspector Zane Hooper.
By May, those in charge were satisfied no "cheating" had taken place.
Detective Inspector Gary Lendrum, the acting investigations manager for Counties Manukau, said he met privately with the trainee detectives identified in Operation Dragnet.
They were told there was no problem in sharing knowledge, notes and examination techniques.
"It would not be acceptable to us however, if they were to receive test paper questions and answers and rely solely on that material in order to sit test papers," Lendrum wrote in an email.
Each of the eight officers denied relying on the material to sit the test papers.
One pointed out they had been encouraged as Police College recruits to use programme called 'Brainscape' to share study materials.
"I am satisfied that none of them have 'cheated' or even acted inappropriately and they have my full confidence to continue on with their training," Lendrum wrote.
This led to the review of the CIB module examinations and the way they were conducted.
"It was found that this system was open to potential compromise by detective trainees sharing knowledge. This was made possible by the lack of significant updates in exam content," said Superintendent Scott Fraser, the general manager of training at Police College.
"It is likely that the material was based on the combined recollections of trainees who had previously sat the exams...then shared between a limited number of trainees."
Online exams were introduced this month where questions are randomly drawn from a questions 'bank' to ensure each examination is unique, said Fraser.