Ponytail incident destined for court?
Author

Publish Date

Thu, 23 Apr 2015, 5:23AM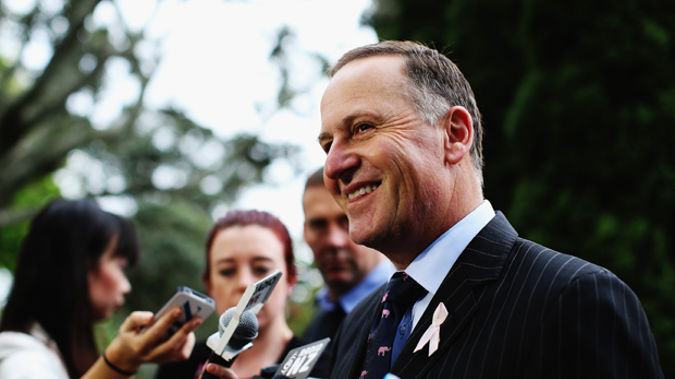 Ponytail incident destined for court?
Author

Publish Date

Thu, 23 Apr 2015, 5:23AM
UPDATED 9.25am: The Prime Minister's ponytail pulling incident is heading to court.
Private prosecutor Graham McCready is filing a complaint with the Human Rights Commission and will mount a district court battle, claiming it was sexual harassment.
MORE: Victim tricked into revelation?
LISTEN: Trish Sherson speaks about the incident 
He says he'll take the legal action - even if the woman involved was to call him and ask him not to.
"This incident is too important, too much in the public interest for that not to happen.
"It could distress her but we'll deal with that as we go along."
A political commentator says John Key's apology for ponytail pulling needs to be taken in good faith.
The Prime Minister has apologised for repeatedly pulling the hair of an Auckland waitress.
Political commentator Trish Sherson told Newstalk ZB's Rachel Smalley the behaviour wasn't acceptable, but believes leaders of some other countries wouldn't have apologised.
"If people do front up and apologise and say sorry then take that in the spirit that it's given."
Key's behaviour 'common'
The Prime Minister's ponytail-grabbing has been branded "absolutely disgusting" and "sleazy".
John Key apologised yesterday after a waitress working at a popular Auckland cafe near Key's mansion claimed he would repeatedly pull on her hair despite repeated requests to stop.
But an employment lawyer says over-comfortable behaviour is actually quite commonplace in restaurants and cafes, especially where alcohol is served.
Employment Barrister Maria Berryman says just because it's common, it doesn't make it ok.
"There is a very high onus on managers and owners of those places to ensure there are policies to protect their staff and particularly to how someone should complain if they are feeling threatened or harassed or unsafe."
Berryman says she can understand how somebody would see the Prime Minister's actions as sexual harassment, but believes the ponytail-pulling probably doesn't equate to that.
She says the protagonist in a workplace sexual assault would usually lose their job.
"Particularly because he's in that position of power it wouldn't be unreasonable for someone to say that was just as bad as sexual harassment, and it's just inappropriate and we don't know if we can have that trust and confidence in you anymore."
The woman at the centre of the hair pulling incident states, in a written account on the left-wing Daily Blog site, that Key would sneak up behind her and "just couldn't help himself", also writing that he gave her two bottles of wine "which felt like a bribe."
Key's wife Bronagh was present during the incidents.
Despite the apology for his behaviour, Key said yesterday "there's always horsing, lots of horsing around and practical jokes and look, that's all there really is to it."
Turei - Key incident Gilmore-esque
Green Party co-leader Metiria Turei believes the incident is a window on the attitudes of men in the National Party, and compared Key to Aaron Gilmore, a low-ranking National MP who resigned after it emerged he verbally abused a waiter in Hanmer Springs.
"It's very Aaron Gilmore-esque," Turei says. "An apology is one thing but he shouldn't be doing it."
"The Prime Minister should not be going around touching people without their consent. Certainly not pulling people's hair."