PM and Shane Jones launch $3 billion regional fund
Author

Publish Date

Fri, 23 Feb 2018, 12:38PM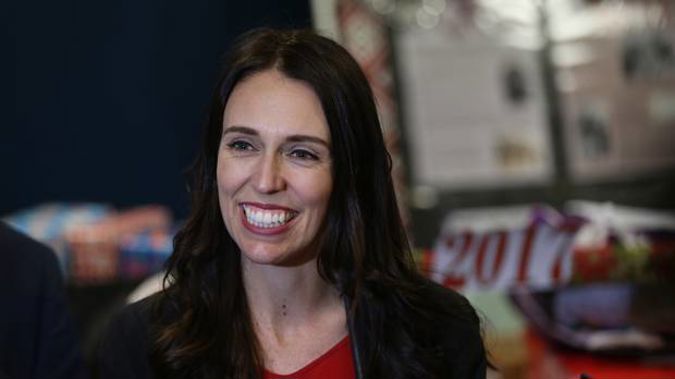 PM and Shane Jones launch $3 billion regional fund
Author

Publish Date

Fri, 23 Feb 2018, 12:38PM
Regional Development Minister Shane Jones' much-vaunted 'Billion Dollar' regional investment fund has kickstarted with $61.7 million worth of grants in areas from rail in Napier to totara forestry in Northland.
The structure and first projects under the Provincial Growth Fund are being unveiled in Gisborne today by Jones, Prime Minister Jacinda Ardern and NZ First leader Winston Peters as well as a glut of other ministers.
The first regions to benefit from it are Northland, East Coast, Hawke's Bay, Manawatu-Whanganui and the West Coast of the South Island.
Projects getting the green light
• NORTHLAND:
$17 million including support for two cultural centres in Opononi and Whangarei, $450,000 for a totara industry pilot to explore new forestry market, a new tourism hub in Kawakawa ($2.3 million) and $9 million to upgrade the Waipapa Intersection on SH 10 near Kerikeri.
• NAPIER: $5 million to re-open the Wairoa-Napier line for logging trains, estimated to take 5700 trucks off the road.
• WHANGANUI: $3 million to upgrade the Whanganui line for locomotives carrying exports and about $3 million for revitalisation of Whanganui Port.
• OTHER RAIL: $250,000 each for feasibility studies for rail in Kawerau, Southland and New Plymouth.
• GISBORNE and HAWKE'S BAY: $9.2 million for tourism and forestry. Includes the re-opening of rail for logging from Napier, $2.3 million toward the $3.5 million cost of re-developing Gisborne Inner Harbour, planting manuka trees to filter water near Whakaki Lake and $1 million for a project to mark the first encounter of Maori and Europeans. $60,000 will go to tourism projects: the Mount Hikurangi experience, Chardonnay Express, and Waka Hourua Tairawhiti.
• NORTHPORT and PORTS OF AUCKLAND: Jones' announced a working group on trucking and rail in the upper North Island would investigate the future of the Ports of Auckland and whether Northport was a possible replacement.
• WEST COAST: $1 million toward further development of the 'Great Rides' cycle trails - the West Coast Wilderness Trail and Old Ghost Rd Trail. Prime Minister Jacinda Ardern had promised to upgrade the cycle trails during the campaign. A further $100,000 for future planning for tourist spot Punakaiki and $350,000 towards a waste-to-energy plant in Buller.
What is the Provincial Growth Fund?
The $1 billion a year Provincial Growth Fund is the crowning glory of NZ First's coalition agreement with Labour.
It is aimed at boosting growth and creating jobs in the regions - and Jones has made it clear cities such as Auckland, Wellington and Christchurch need not bother applying for it.
Jones said the fund of $3 billion over three years was now "open for business" and today's announcements were just the beginning.
"We are being bold and we are being ambitious because this Government is committed to ending the years of neglect. Nearly half of us live outside our main centres. If this country is to do well, then our provinces must thrive."
The first round of projects - totalling $61.7 million - would create more than 700 direct jobs and 60 indirect jobs, he said.
Once private sector investment was included, it should equate to more than $344 million of investment.
The fund will be managed by a new Regional Economic Development Unit in the Ministry of Business, Innovation and Employment with input from an independent advisory panel. That panel would be chaired by Rodger Finlay.
There will be three tiers of investment - more oversight and scrutiny will apply to larger investments. Regional and government officials will oversee smaller-scale projects of less than $1 million, while Cabinet approval will be needed for major infrastructure projects and any worth more than $20 million.
The structure and criteria for the fund were hammered out by Jones and Economic Development Minister David Parker.
It has already been described as a 'slush fund' for NZ First and scrutiny of it will be intense. There was also be a close watch for any signs of favouritism given Jones and Peters' focus on Northland.
One of the first projects Jones has revealed for funding was a roundabout near Waipapa in Kerikeri - close to Jones' home.
The criteria for funding will include an assessment on whether a project boost productivity, adds jobs, uses Maori or other assets week, and mitigates climate change. It will also have to add value, rather than duplicate work already happening and must have support from local groups. There must also be evidence of good governance and the ability to survive once the fund was exhausted.
As well as any local projects that get the green light, it will be used for other items in NZ First's agreement, such as Jones' much-vaunted plan to plant a billion trees over 10 years.
There were more details of that programme released today, including an agreement with Landcorp to plant one million trees this winter and a further one million next year, using 2000 hectares of land. Landcorp has also been asked to review its landholdings to identity further suitable land.
Half of the billion trees are expected to be planted by commercial forestry operators and Jones said the remainder would come from the Fund, other private operators and partnerships with community groups and iwi.
The planting would scale up over time from 55 million trees this year to 70 million in 2019 and 90 million in 2020. After that the aim was 110 million a year.
Jones said the slow start was because of the need to find land, grow seedlings and develop infrastructure.
He has also opened applications for grants of $1300 per hectare for new forests on land of between 5 and 300 hectares.
Others include investigating the viability of a rail link to Northport in Whangarei and significant investment in rail. However, it will also be used for roading projects and other infrastructure.
There is also likely to be a closer investigation of a commuter rail link between Tauranga, Hamilton and Auckland - the so-called Golden Triangle.