Pike River families handed keys to mine on 7th anniversary
Author

Publish Date

Sun, 19 Nov 2017, 2:21PM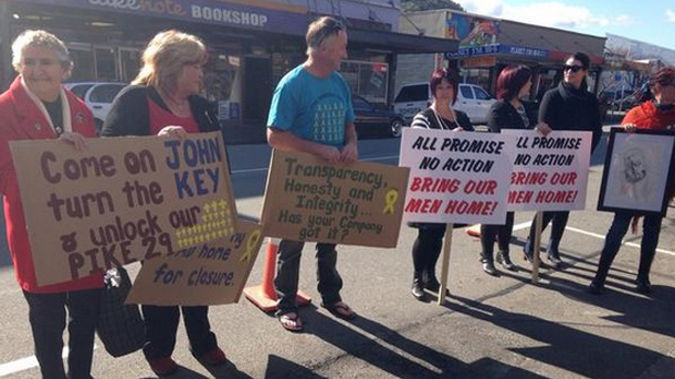 Pike River families handed keys to mine on 7th anniversary
Author

Publish Date

Sun, 19 Nov 2017, 2:21PM
Family members and locals have held a ceremony at the gate to the Pike River Mine to acknowledge the seven-year anniversary of the explosion that killed 29 men.
Minister Responsible for Pike River Re-entry Andrew Little was there to present a key to the gates of the mine in a symbolic gesture of giving power back to the families.
He said we all know, and we've known for seven years that what happened at Pike River was totally preventable, totally avoidable and it was a gross act of corporate negligence that led to it - and we haven't got all the answers yet.
Mr Little told the crowd that cabinet would be making decisions on Pike River re-entry tomorrow and he would have further details to announce in time.
Spokesman for the Pike River families Bernie Monk accepted the key from Mr Little alongside other family members who had lost loved ones in the disaster.
Mr Monk made a special mention of the late Helen Kelly, former president of the Council of Trade Unions who campaigned strongly for Pike River Coal to be held accountable. She died in 2016.
Another families' spokesperson Anna Osborne said it marks the end of a long battle.
''Now we've got a change in government, and the fact we've got the minister for Pike River handing back the keys is hugely significant and important.''
Last month, Mr Little said a manned re-entry of the Pike River Mine may be attempted early next year.