Photos reveal Brian Tamaki's serious burn injuries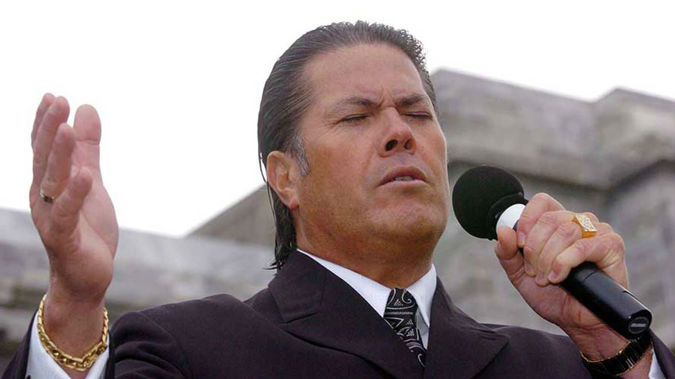 Photos reveal Brian Tamaki's serious burn injuries
Brian Tamaki's wife has taken to social media to thank the public for their support after the Destiny Church head was hospitalised with serious burns.
Tamaki received serious burns to his face and body after a rubbish fire went horribly wrong earlier in March.
He preached to his church congregation on Sunday for the first time in weeks, and told them he had "been through a fiery furnace and out the other side".
Wife Hannah Tamaki has since tweeted her thanks, writing "tough times don't last, tough people do".
"Big ups to Middlemore Burns Unit staff. Your care and support [is] appreciated. What could have been a long stay was shortened by great care and prayer," she said.
I want to thank evr1 4 ur prayers & Love. tough times dnt last, tough pple do. big ups 2 Middlemore burns unit staff. ur care & support appreciated. What could hv been a long stay. Was shortened by gr8 Care & prayer. Plz support our medical profession💕 pic.twitter.com/yJkZj50LFg

— Hannah Tamaki (@hrhtamaki) April 23, 2018
Earlier she tweeted that it was awesome to be able to take Tamaki back to church and see his progress.
Hannah told the church congregation on Sunday that she could easily have been a widow after the accident.
Burns were still visible on Tamaki's hands and he said his voice was also slightly damaged from "literally" breathing fire.
"I can still smell the smoke... I got burnt to 30 per cent of my body. Second-degree burns," he said,
"I got tired of looking at this rubbish and I thought I'd quickly burn it before I go away. And things evolved from there."
All except his torso was burnt in the accident, he said.
Tamaki told the congregation he had written a book about the experience called Living in the Light of Eternity.
Tamaki said he still could not go out in the sun after the accident because his skin was sensitive.