Phil Goff being investigated by Ombudsman's office over stadium report
Author

Publish Date

Tue, 22 May 2018, 12:42PM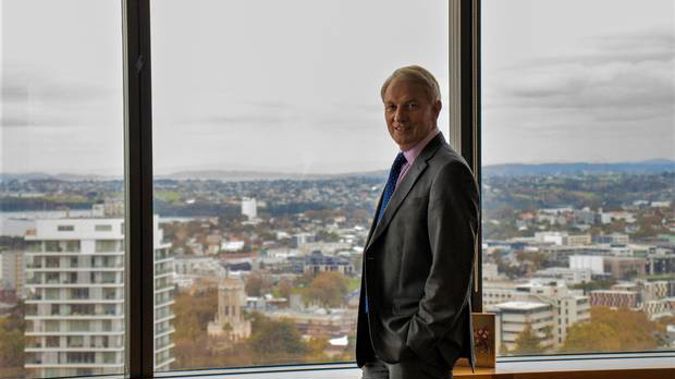 Phil Goff being investigated by Ombudsman's office over stadium report
Author

Publish Date

Tue, 22 May 2018, 12:42PM
Auckland Mayor Phil Goff is being investigated by the Ombudsman for refusing to give councillors a full copy of a stadium report they can only see under guard by his mayoral staff.
Councillor Cathy Casey said the Ombudsman's office had acknowledged a complaint she made yesterday about the mayor's behaviour.
In a response to Casey, an investigator from the Office of the Ombudsman, Nick Kenney, said the office was considering the issue she had raised on an "urgent basis".
The Ombudsman has the power to recommend solutions or remedies, which public agencies have a duty to comply with.
Several councillors are livid with Goff for only giving them a redacted version of a $932,000 PwC report for a national stadium in the central city - and making them come to his office to see the full copy under the guard of mayoral staff.
Goff was not available for comment today, but a mayoral spokesman said it was the first time under his leadership a commercially sensitive report had not been made available in full to councillors.
He said a number of councillors had seen the full report in the mayor's office and were happy with the arrangement.
In a letter to the Ombudsman, Casey said after being told she could only see the full report in the mayor's office she felt "completely undermined and untrusted as an elected ward councillor Auckland Council".
"Can the Mayor impose such restrictions of me? Can he really withhold in part a report paid for by ratepayers' money?" Casey asked the Ombudsman.
Councillor Cathy Casey.
Councillor Mike Lee said on Facebook that pages and pages of the PwC report given to councillors were completely blacked out.
"Extraordinary. I have never seen anything like it... it would seem the CIA is a model of transparency compared to Auckland Council," he said.
Albany councillors John Watson and Wayne Walker have seen the full report under the watch of mayoral staff, but were not allowed to copy it or take it away.
"It's pretty insulting behaviour. PwC are paid nearly $1 million for this and we are not allowed to have a full copy and reflect on it," Watson said.
Goff, who called for the report after being elected in October 2016, has used its findings to discuss plans for a new national stadium in downtown Auckland with Sports Minister Grant Robertson.
He told the Herald on Friday a downtown stadium could be configured for Super Rugby and NRL matches, test matches, and large concerts at a cost of between $1.1 billion and $1.5b.
Large scale stadiums require considerable investment but are "highly unlikely to be able to generate returns that can cover the cost of securing that capital", the report said.
It has recommended proceeding to the next stage of developing a masterplan for a national stadium.
Goff has no sign off from the 20 councillors to proceed further with a national stadium and planning committee chairman Chris Darby has said there will not be a "single dollar" in the new 10-year budget for a stadium.

Goff said the report had identified six possible locations for a national stadium, citing commercially sensitivity for not naming them.